Buy Now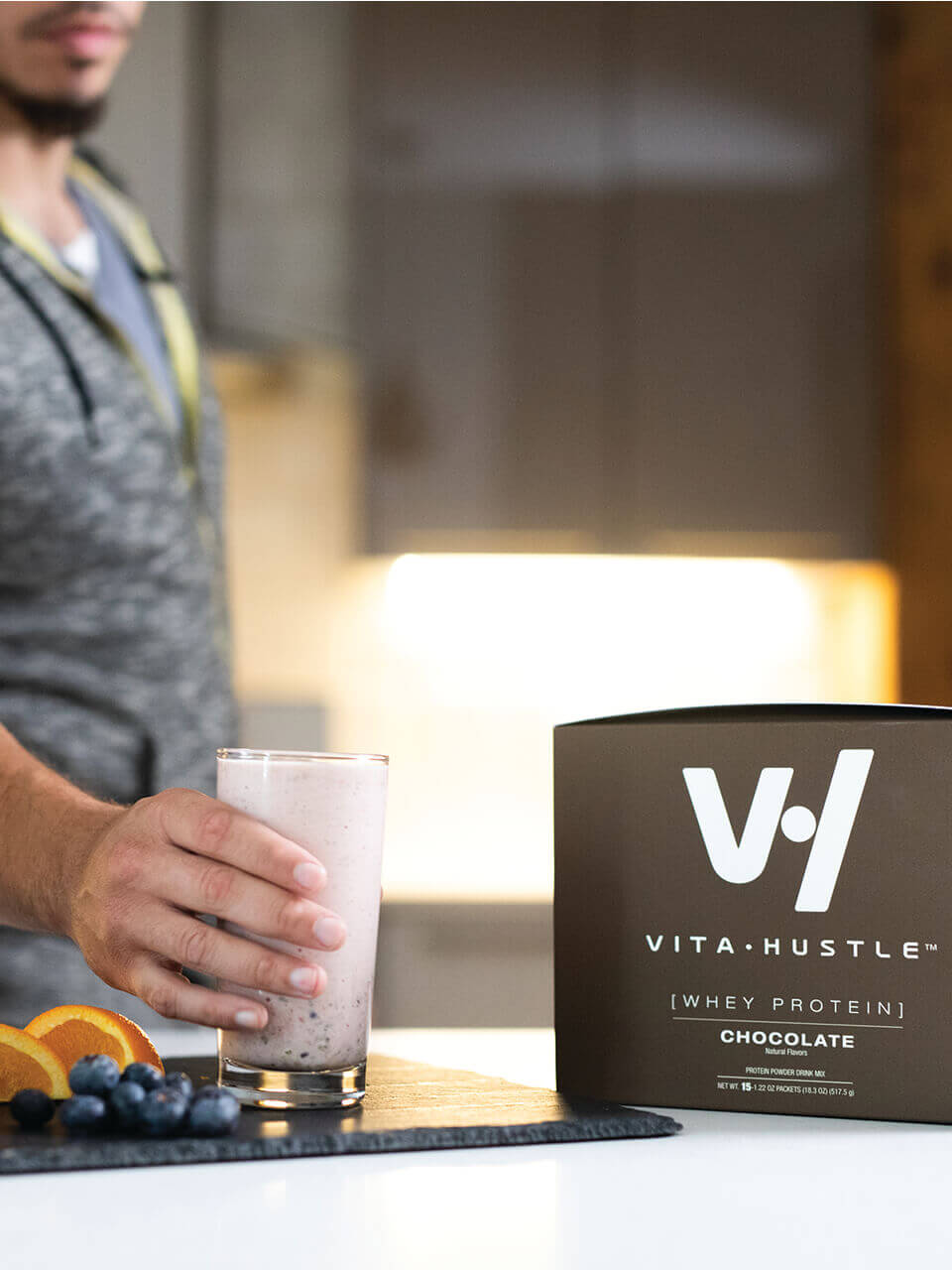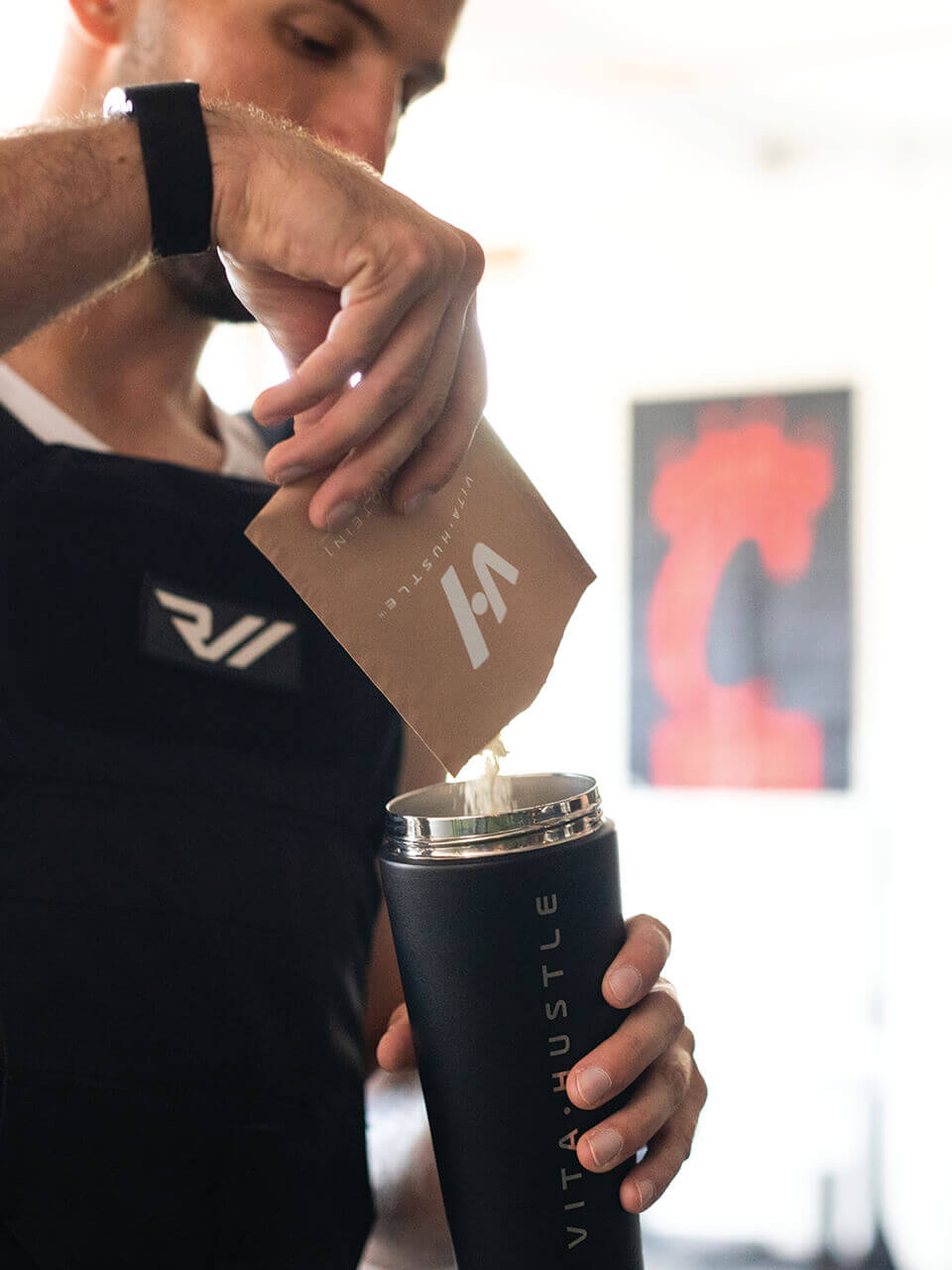 What's inside vitahustle? Potential.
Naturally flavored with absolutely zero artificial sweeteners or dyes, VitaHustle Whey Protein is a convenient and delicious way to get an extra 25 gram muscle-supporting protein boost.† And with specialized enzymes to help support natural protein digestion, VitaHustle Whey Protein is your new ideal workout partner.
Muscle

Whey Protein contains a blend of 25 grams of Whey Protein Concentrate, Whey Protein Isolate, and Hydrolyzed Whey Protein– 50% of the daily value of protein.

Recovery

Pepzyme AG is specially formulated to boost the body's existing ability to convert proteins to smaller peptides and free amino acids. For athletes, this process helps maintain, and even increase, muscle strength, tone, repair and recovery.*

Energy

VitaHustle whey protein is made up of Whey Protein Concentrate, Whey Protein Isolate, and Hydrolyzed Whey Protein. Each of these are digested at different rates giving you long lasting source of energy for recovery.
One Formula.

Endless Potential.
Digestive Enzymes and Probiotics

A powerful protease blend that supports the body's ability to convert proteins to free amino acids, thereby increasing their bioavailability to build muscle and other support structures in the body*

Natural Sweetners

Naturally sweetened with Stevia Leaf Extract.

Organic Flavors

Gluten Free

Non-GMO
Delish
Protein powder is delicious!! Bottle is great only thing is its a bit hard to twist on cap and to untwist it open. Other than that its awesome
Tasty
Taste like chocolate! Convenient that it's individually packaged
Love this protein! It's by far the best I've ever tried. The ingredients are amazing and I truly makes me feel like my recovery is so much quicker after a hard workout . The Shaker is also by far the best one I've owned. The quality is amazing , not only do I use it for a quick protein shake but I've notice that it also keeps water extremely cold for long period of time.;)
The Best!!!!!!
I've been waiting for this incredible whey protein powder forever!!! Ingredients include EVERYTHING!!!! Packaging convenient and time saving!
Great Taste!
Been looking for a new whey protein to try. Great on on the go packaging so I can travel with individual servings of it instead of packing my own. Taste is really great and seems super high quality no clumping. Highly recommend!