The Hustle
Kevin Hart's latest wellness company VitaHustle
If you've ever wondered how Kevin Hart manages to bounce back from injuries, juggle a tequila brand, and maintain his infectious energy, the answer might just be VitaHustle. This isn't...
Read more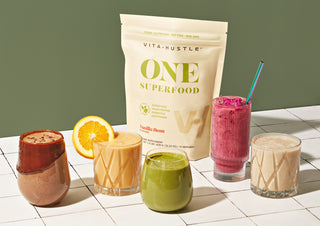 Why Should You Make the Switch to Vegan Protein?
The popularity of vegan protein in protein powders has skyrocketed as more and more individuals are embracing the power of plant-based nutrition. If you're considering making the switch from whey...
Read more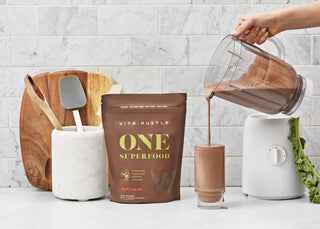 Can Vitahustle ONE Be Used as a Meal Replacement?
In today's fast-paced world, finding a quick and nutritious meal can sometimes feel like an impossible task. That's where VitaHustle ONE comes to the rescue. With its powerful blend of...
Read more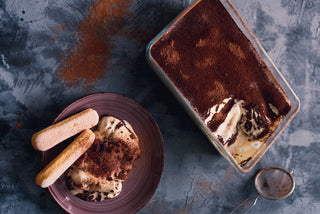 Tiramisu Baked Oats
Chocolate and coffee are a match made in heaven if you ask me—combine the two into a high protein/superfood baked oatmeal and you've basically achieved perfection These baked oats are fluffy,...
Read more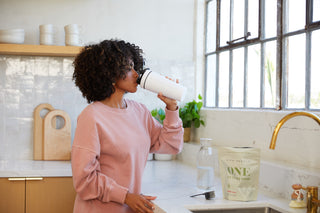 Plant-Based Protein: The Key to a Healthier You
As the demand for healthier and more sustainable options increases, plant-based protein is becoming an increasingly popular choice. In this blog post, we'll take a closer look at plant-based protein...
Read more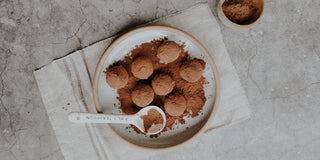 Sunbutter Matcha Truffles
They're super fudgy, just like cookie dough— and covered in a rich chocolate coating. You'd never know that they are packed with superfoods from VitaHustle ONE. It adds a pinch...
Read more
Load more