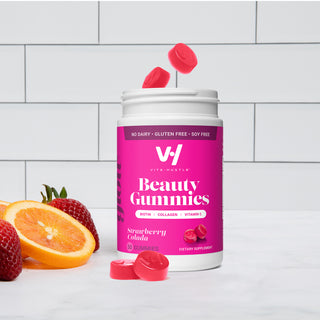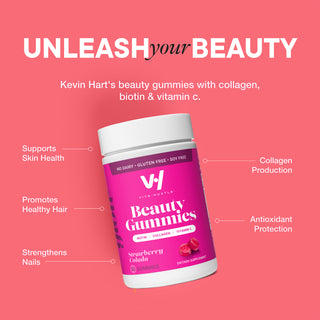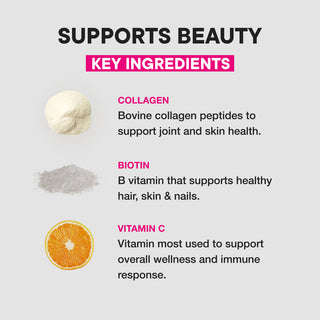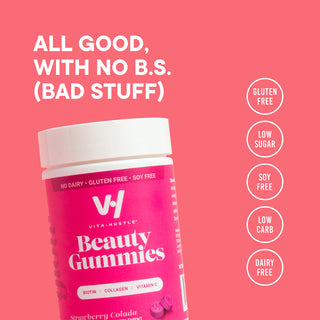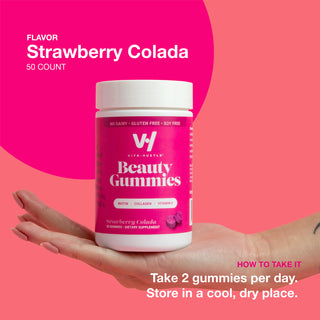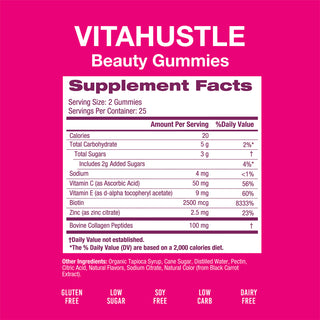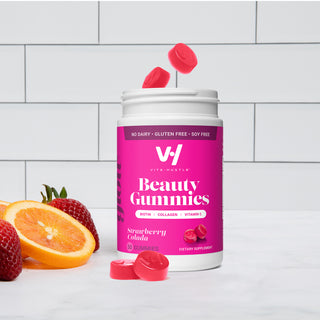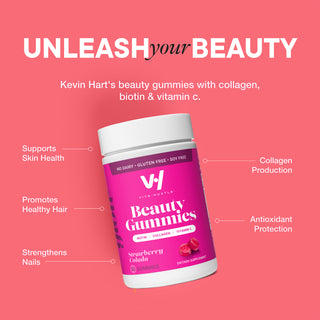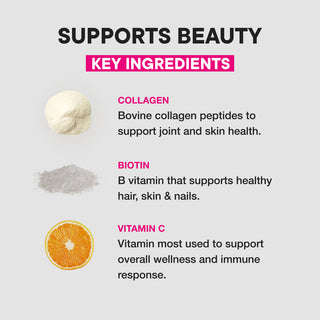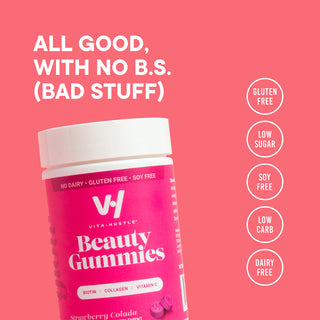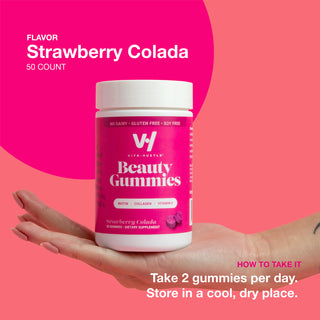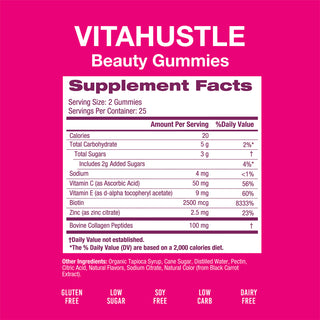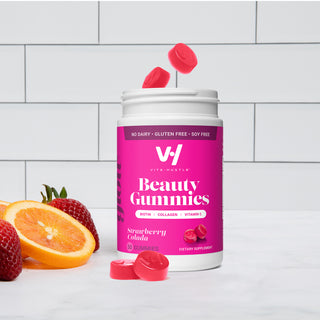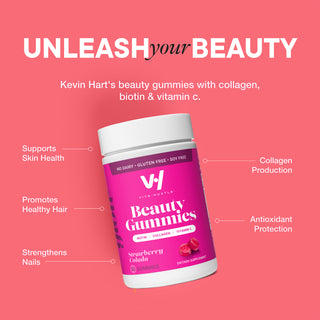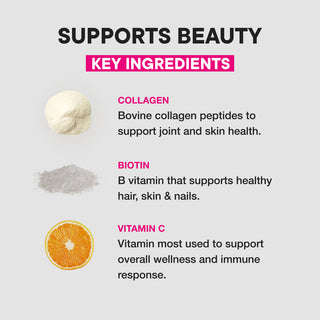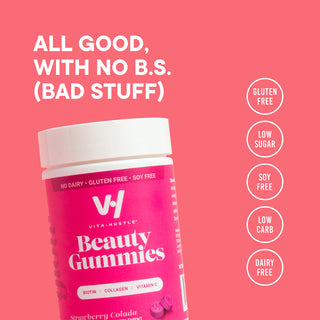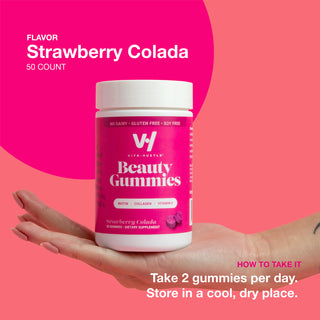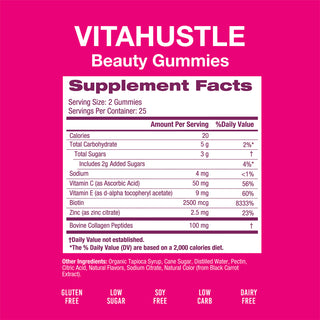 Beauty Collagen Gummies
Our delicious beauty gummies are packed with collagen, biotin, and vitamins for glowing skin, hair, and nails. Contains 2500 mg of biotin, 100 mg of collagen, and a vitamin D. Strawberry Colada flavor. 50 Gummies.

60-Day Money-Back Guarantee
HOW TO USE
Adults, take 2 gummies per day

INGREDIENTS
Bovine Collagen Peptides, Organic Tapioca Syrup, Cane Sugar, Distilled Water, Pectin, Citric Acid, Natural Flavors, Sodium Citrate, Natural Color (from Black Carrot Extract).

PRODUCT BENEFITS
Supports Skin Health
Promotes Healthy Hair
Strengthens Nails
Collagen Production
Antioxidant Protection

Tastes GREEEAT!
Ohhh i love the way these gummies are so soft and taste fruity. My new favorite, good for me stack :)
All GOOD NO B.S. (BAD STUFF)
Clean & green ingredients with no artificial sweetners or scary sounding ingredients.
No Artificial Ingredients