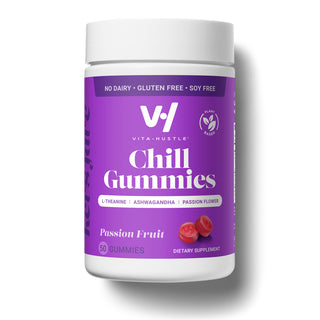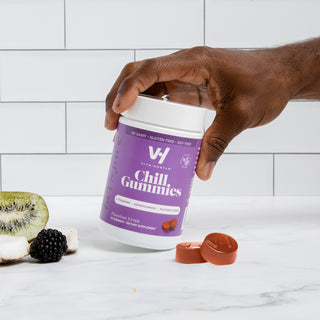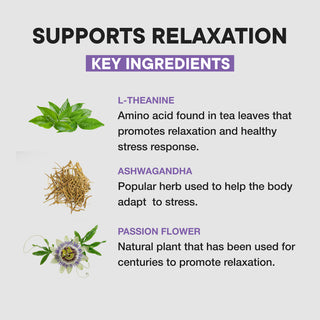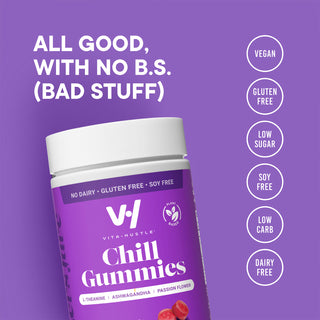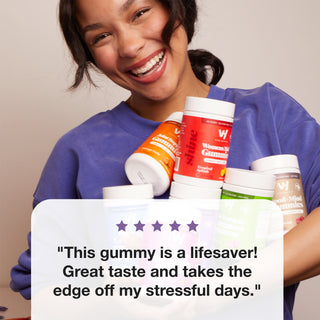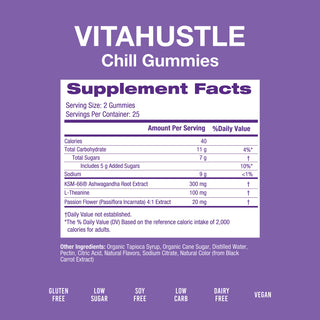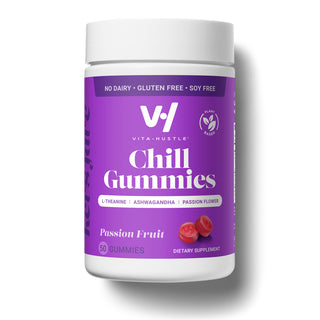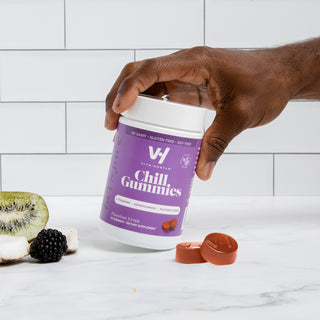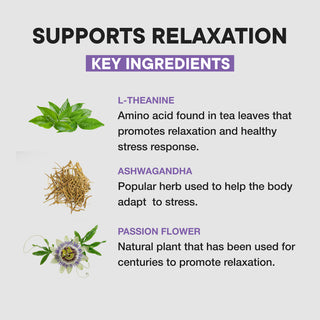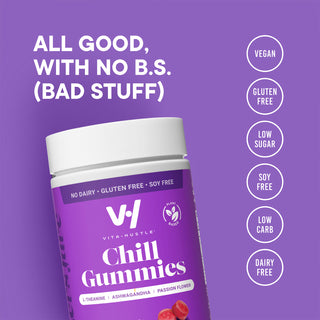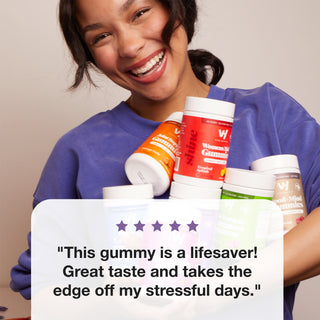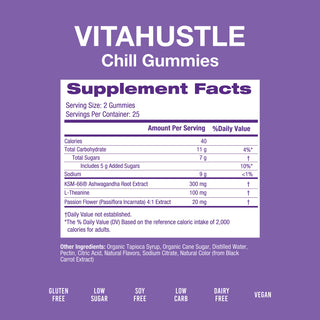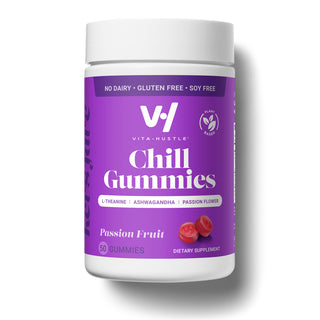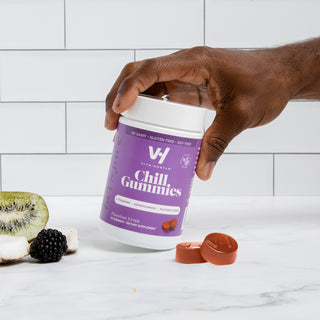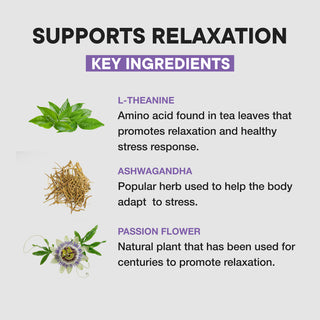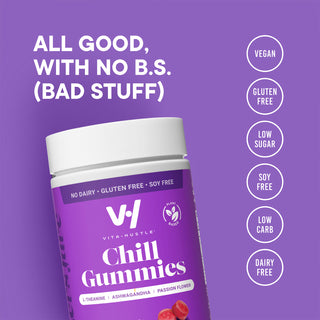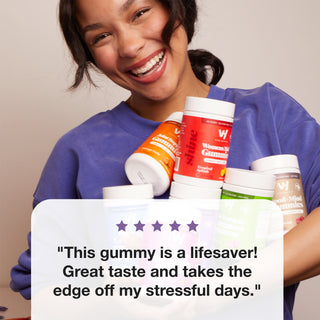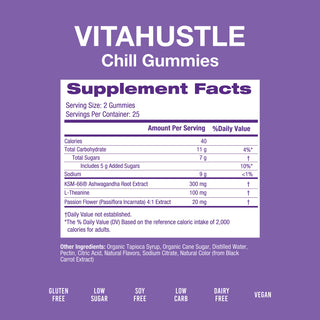 Chill Ashwagandha Gummies
Feel your stress melt away with a clinical dose of KSM-66® Ashwagandha, L-Theanine, and Passion Flower—designed to help promote relaxation, level out mood, and improve focus. Passion Fruit flavor. 50 gummies.

60-Day Money-Back Guarantee
HOW TO USE
Take 2 gummies per day, up to twice daily.
INGREDIENTS
KSM-66® Ashwagandha Root Extract 300 mg, L-Theanine, Passion Flower Extract, Organic Tapioca Syrup, Cane Sugar, Distilled Water, Pectin, Citric Acid, Natural Flavors, Natural Color, Sodium Citrate.
PRODUCT BENEFITS
Balances Mood
Promotes Relaxation
Healthy Stress Response
Boosts Focus & Clarity
Antioxidant Protection
super chill
this works, I like the 300 MG of KSM66 ashwaghanda, that is the best for stress.
I'm down with this
Taking 1 or 2 a day when around my mom and my grandkids. Finally feel the edge is off, loving ashwagandha.
All GOOD NO B.S. (BAD STUFF)
Clean & green ingredients with no artificial sweetners or scary sounding ingredients.
No Artificial Ingredients