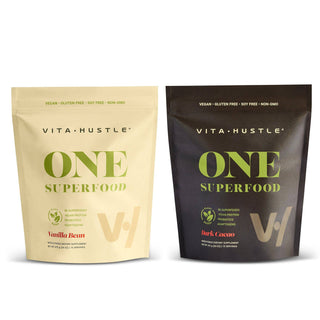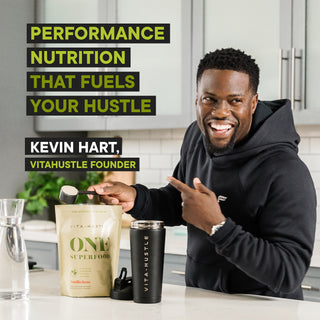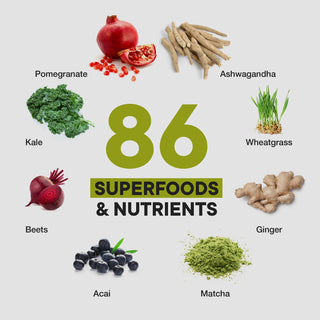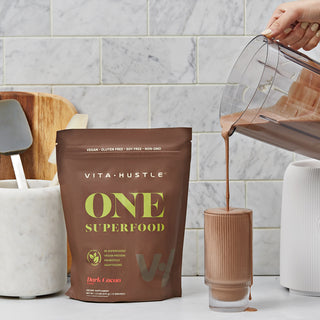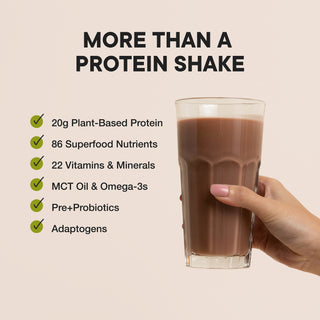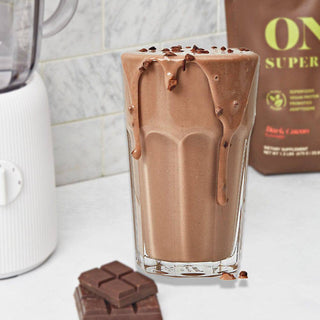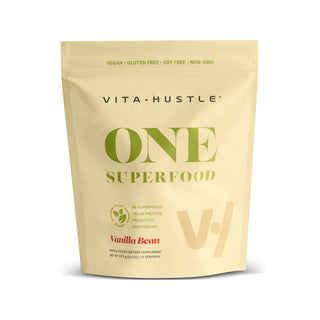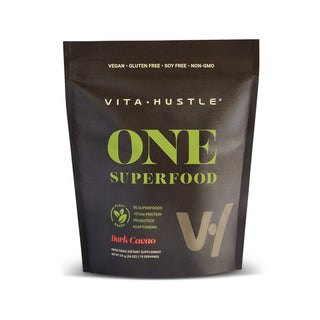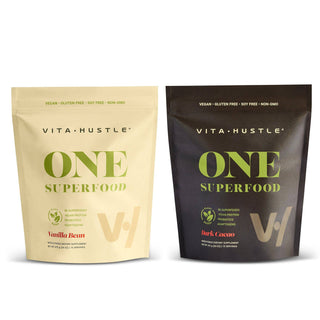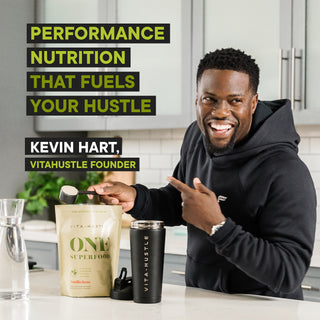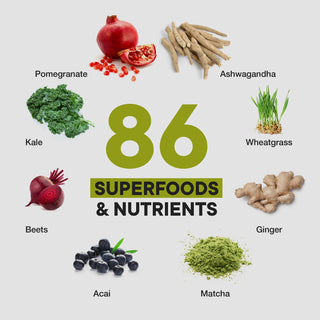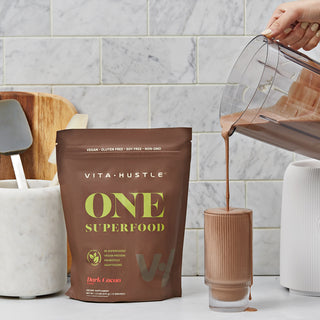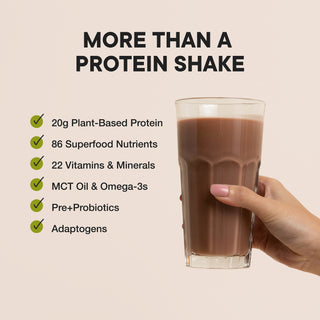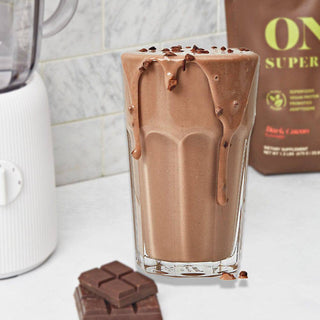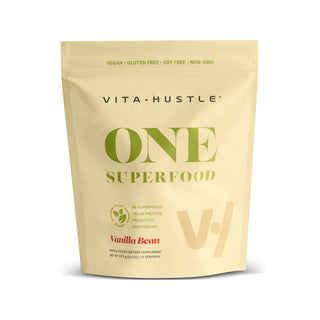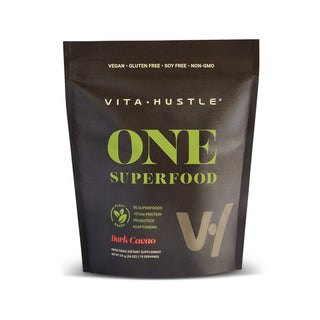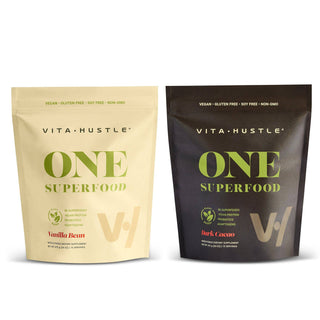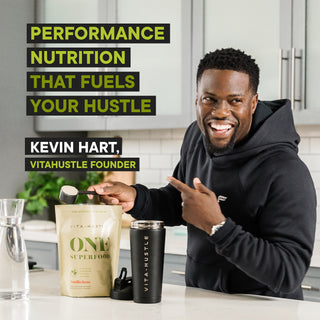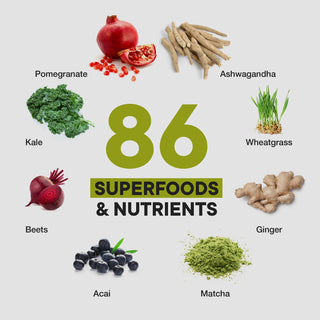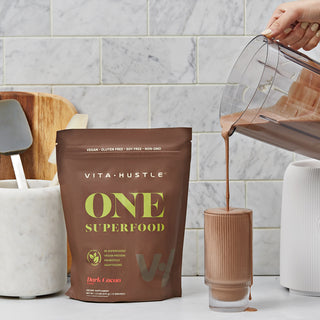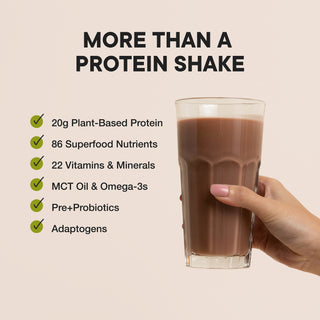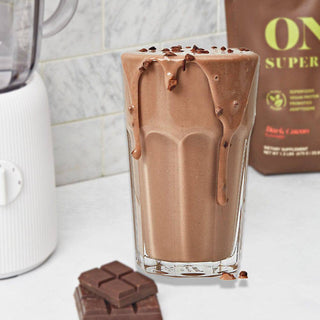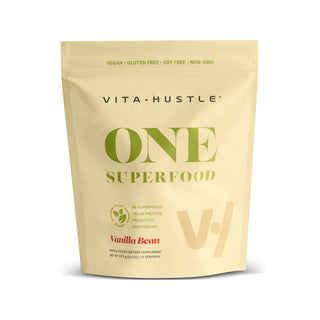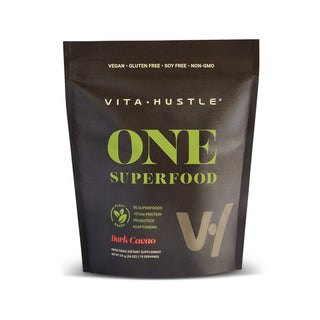 VitaHustle® ONE Superfood Protein | 15 SVG
VitaHustle ONE Superfood is a plant based, all-in-one superfood protein powder with 22 vitamins and minerals from whole food fruits and vegetables. This super greens and superfruits supplement is better than a meal replacement, because it's packed with tons of nutrients. Supports immunity, cognition, focus, sustained energy and drive to seize your day. 15 servings per bag.
Select (15 servings per bag)
Vanilla Bean (1 Bag)
Chocolate Cacao (1 Bag)
Select (15 servings per bag)
60-Day Money-Back Guarantee
Sustained Energy
Clarity & Focus
Immune Response
Gut Health
Performance Recovery
Mood Levels
Add 2 heaping scoops of powder, blend with 8-12 oz of ice cold water or milk, pour over ice and drink immediately
Pea, Quinoa, Mung Bean, Probiotic, MCT Oil, Flax, Chia, Apple, Banana, Camu Camu, Lemon, Papaya, Pineapple, Elderberry, Maqui, Acai, Blueberry, Cherry, Pomegranate, Strawberry, Blueberry, Raspberry, Cranberry, Carrot, Cauliflower, Celery, Barley Grass, Wheat Grass, Alfalfa Grass, Kale, Spinach, Broccoli, Beet, Kelp, Chlorella, Radish, Turmeric, Spirulina, Ashwagandha, Cordyceps, Bacopa, Rhodiola, Pepper, Maca, Ginseng, Grape Seed, Bamboo, Ginger, Gingko, GreenTea, Fenugreek, Digestive Enzymes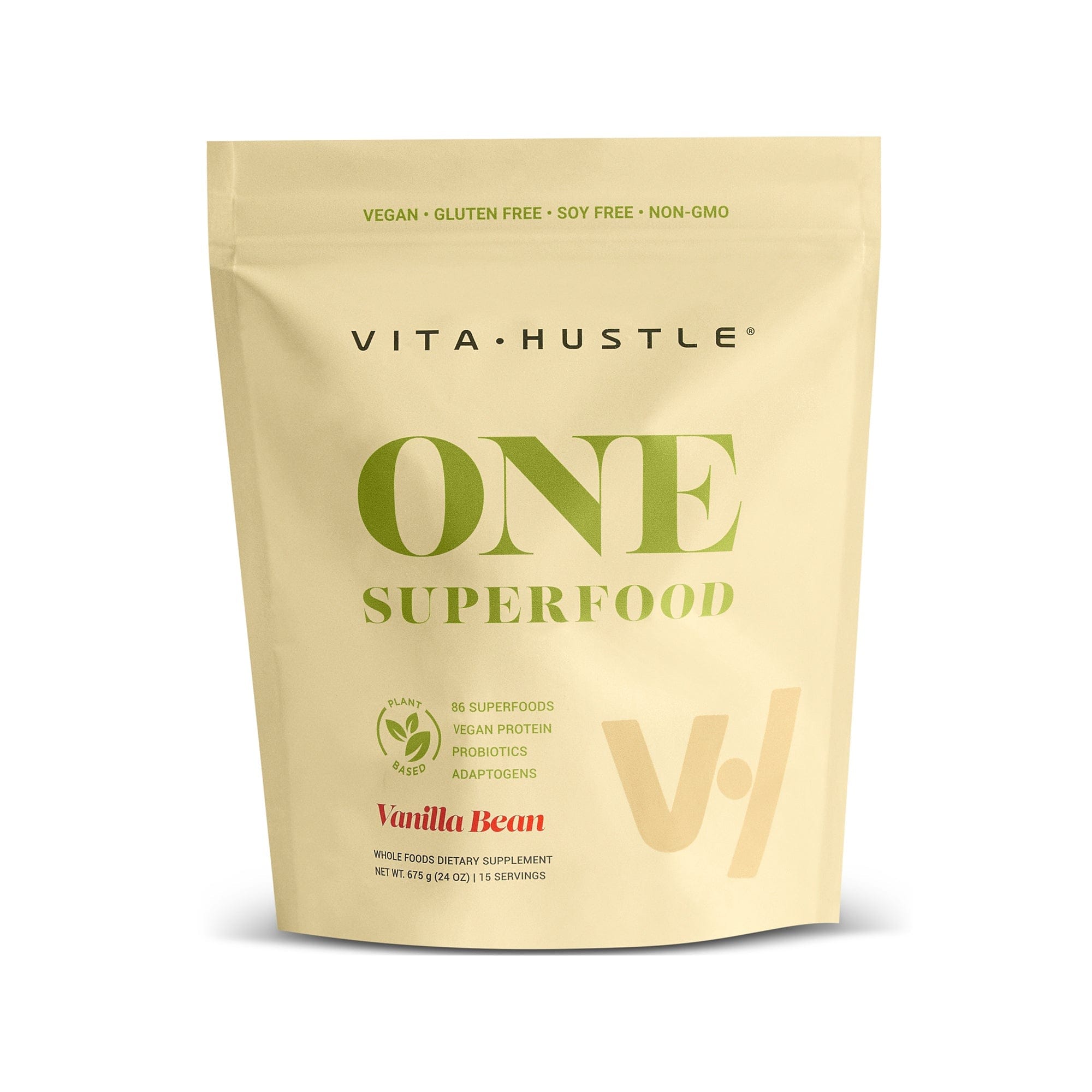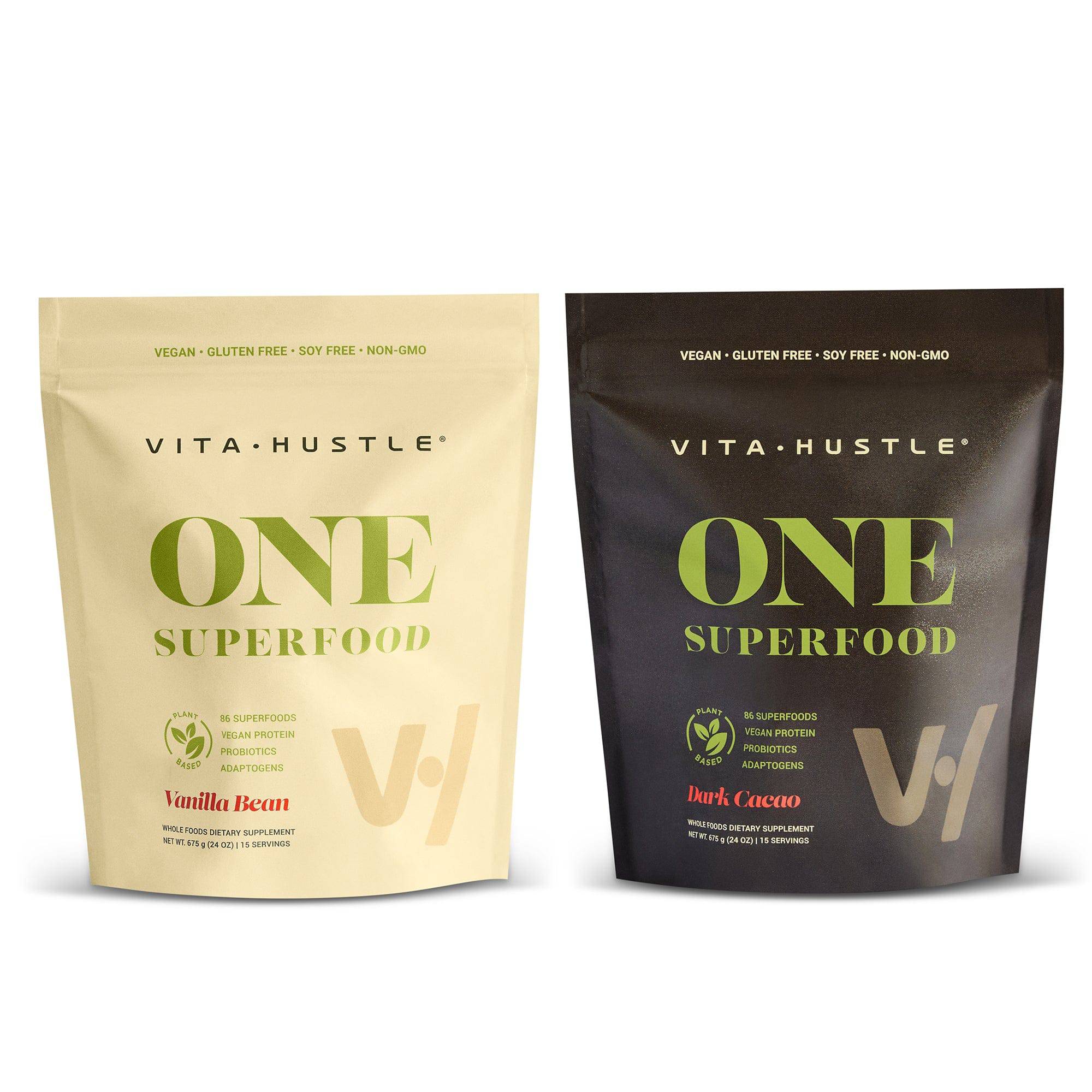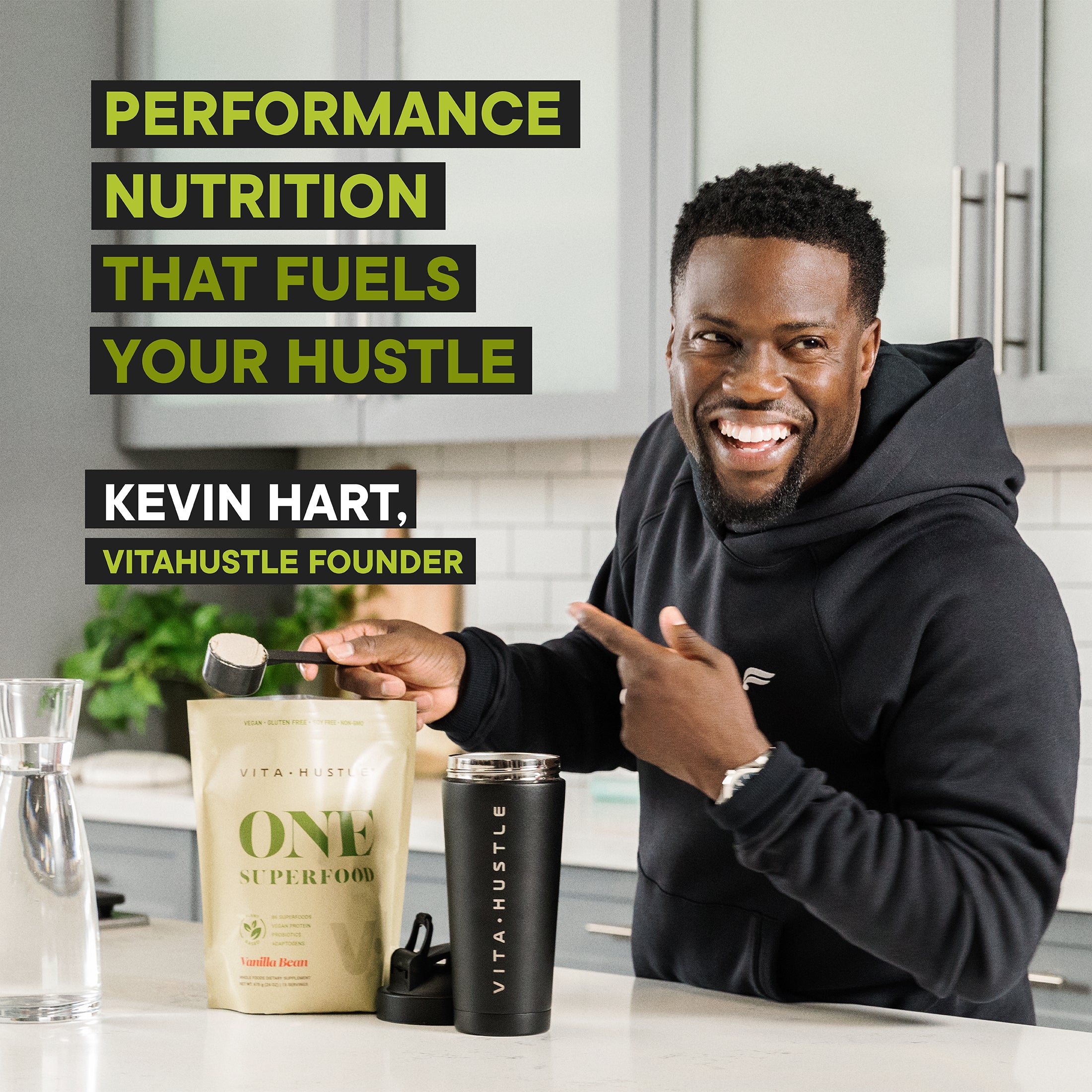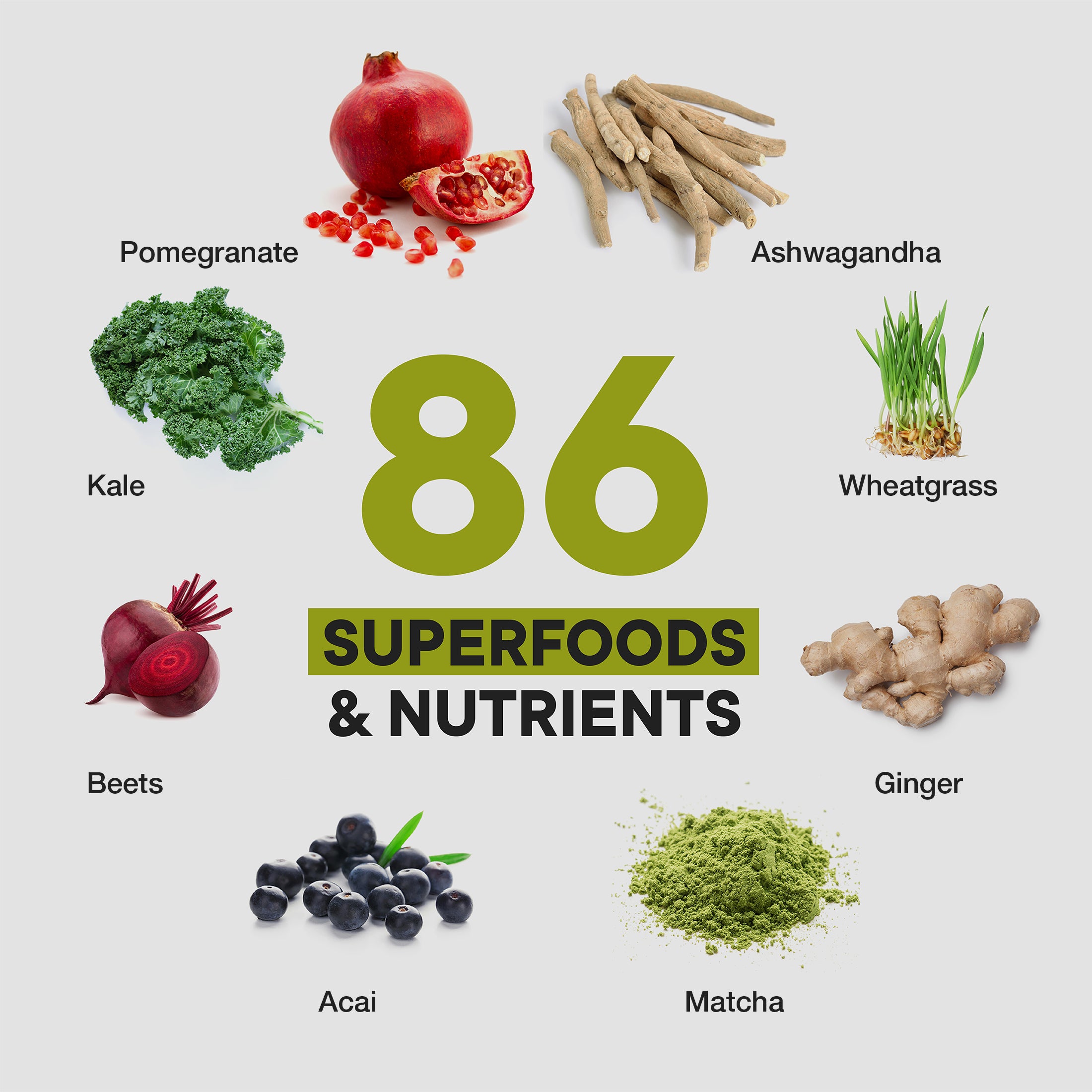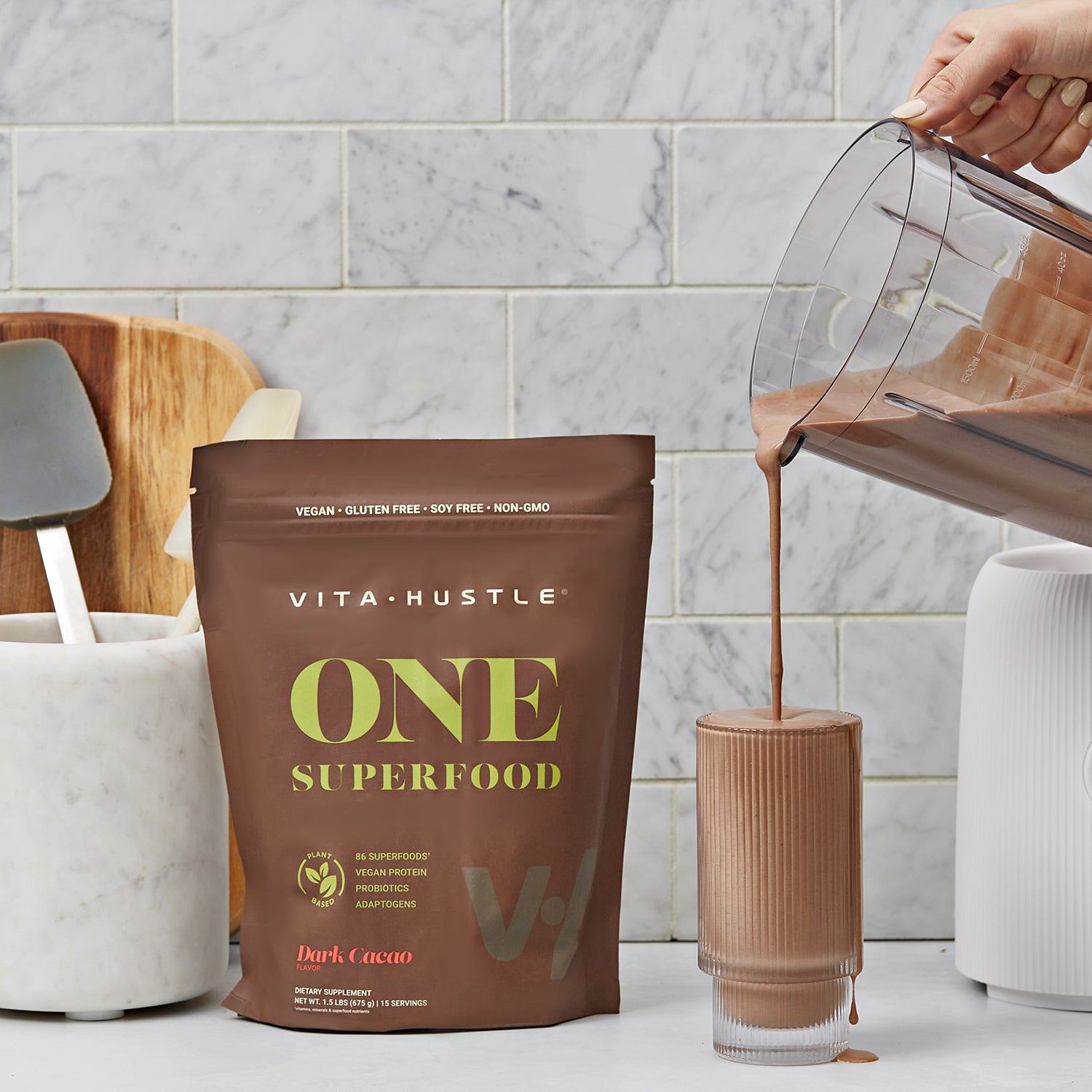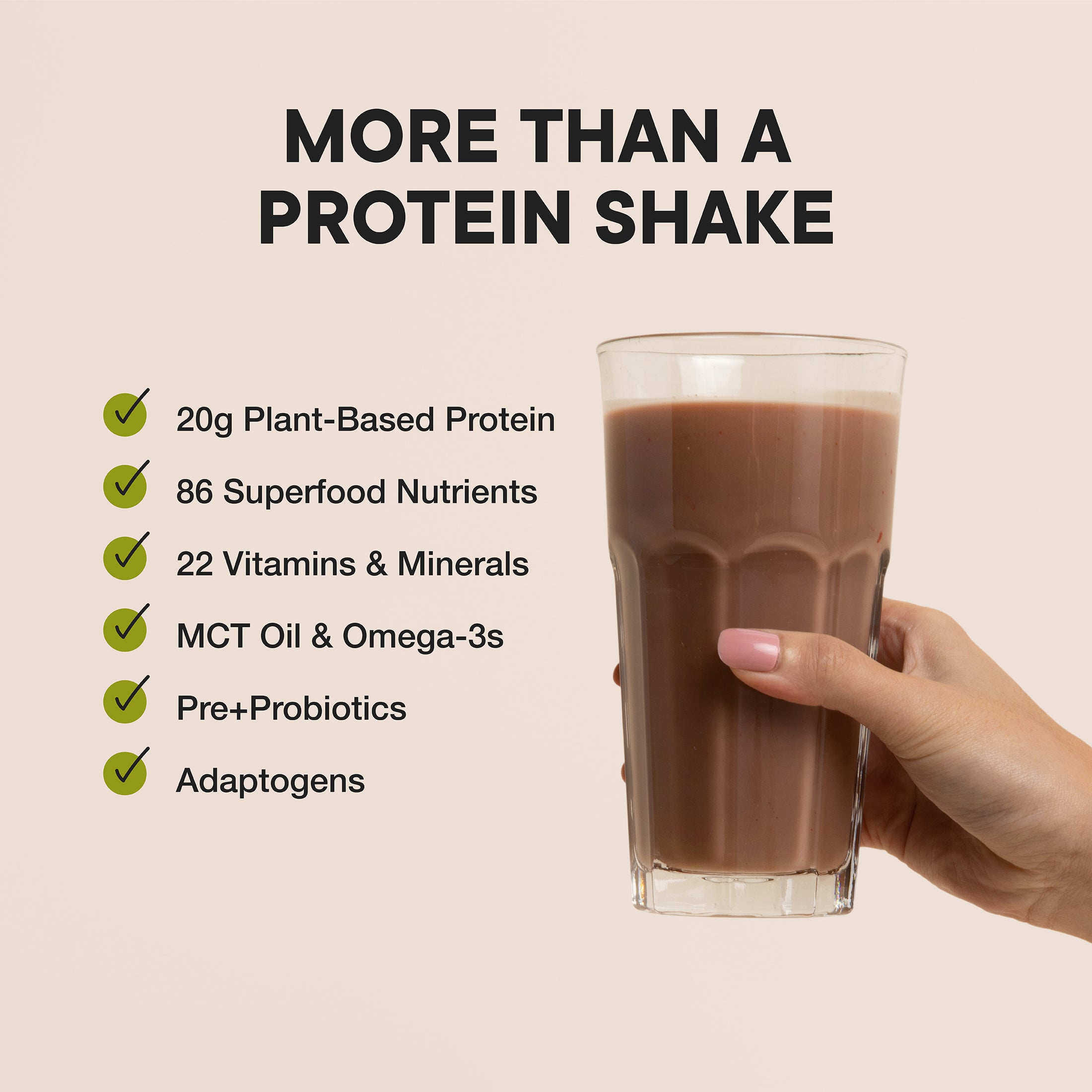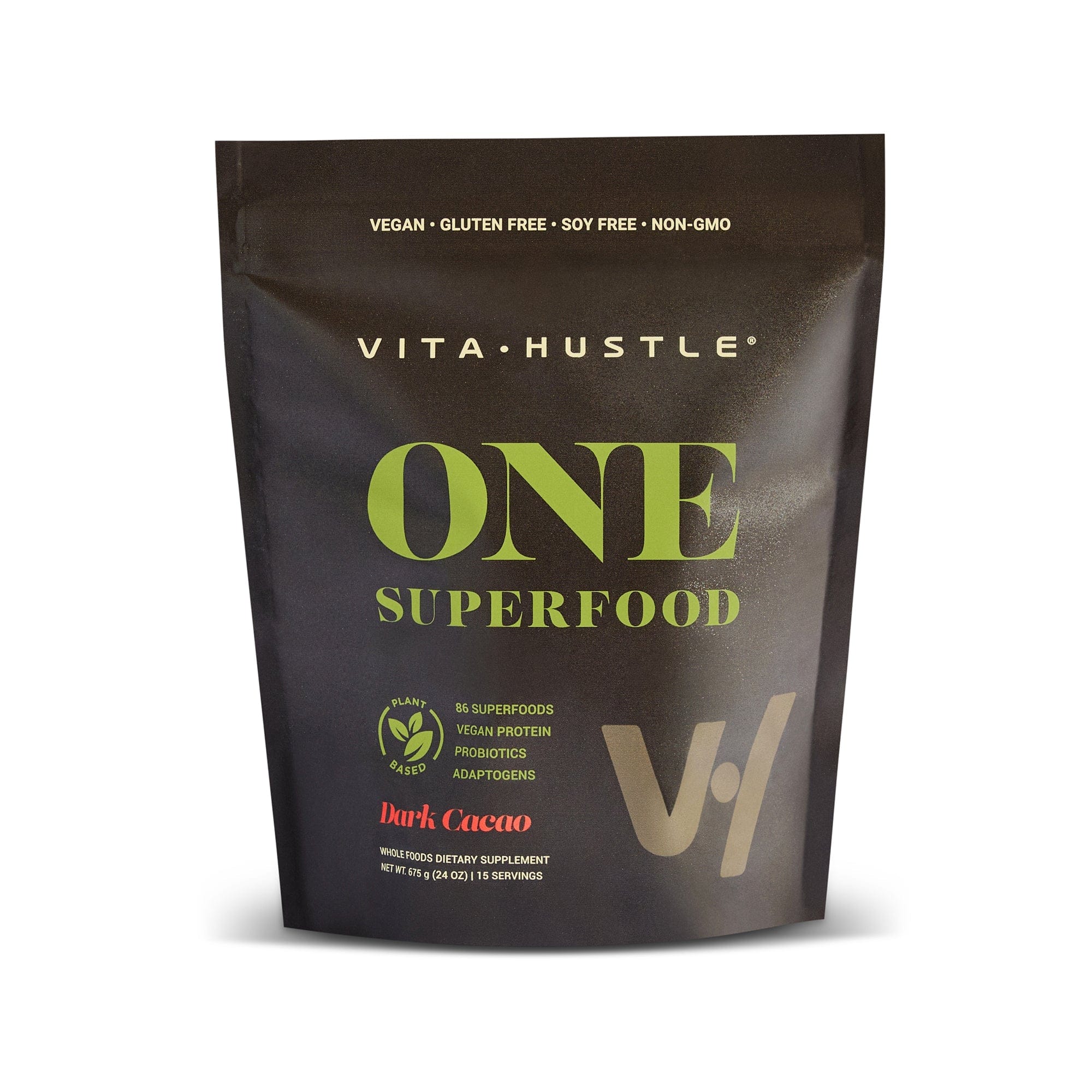 Crazy Good!
Being a vegetarian this is a great product for me to make sure I am getting everything I need. B12 an iron are a must and this fills in the gap perfectly!
This is my go-to breakfast smoothie protein powder. It tastes great, blends well and goes down smooth!
Amazing product
It tastes amazing and I feel better, does not quite curb my cravings or give enough energy. I still find myself needing coffee in the morning
Tastes great mixes well in smoothies
Im convinced
Solid product! I enjoy the plant based version and it truly has the affect of a quality plant based protein. Good flavor and the bags come full.
All GOOD NO B.S. (BAD STUFF)
Clean & green ingredients with no artificial sweetners or scary sounding ingredients.
No Artificial Ingredients
ZERO ADDED SUGAR. 100% DELICIOUS.
At VitaHustle, we're on a mission to disrupt the game and make premium nutrition accessible to all. Our commitment is simple: empower you to become the superhero version of yourself through simple, nutritious and damn delicious products.