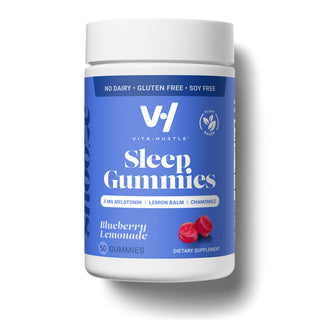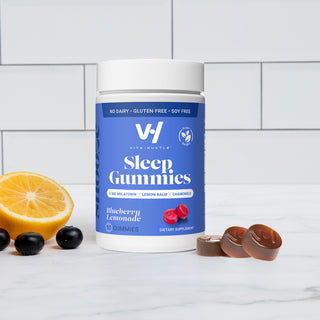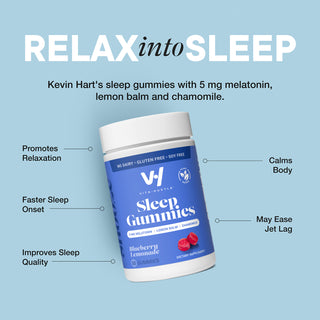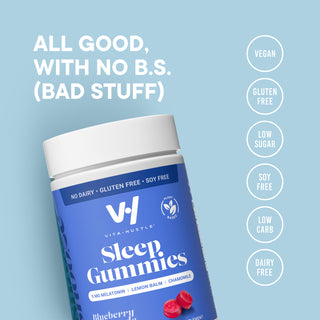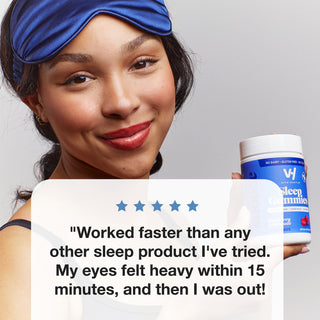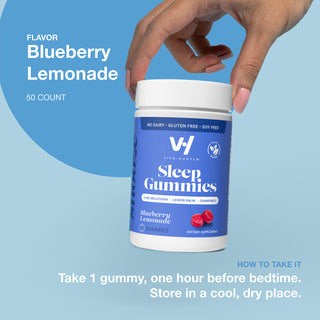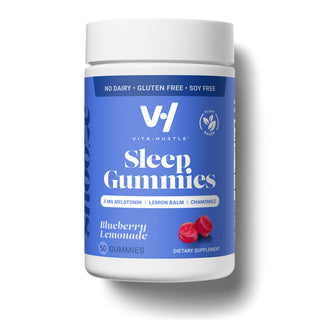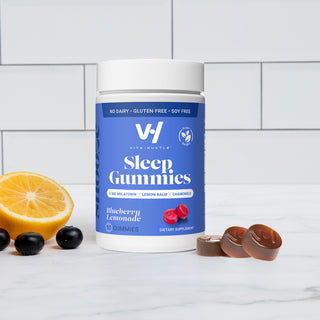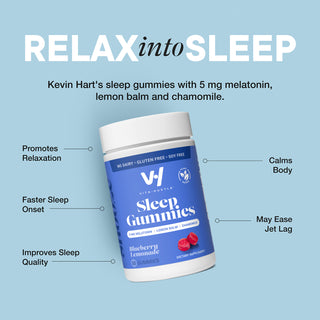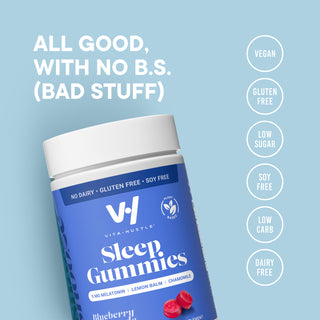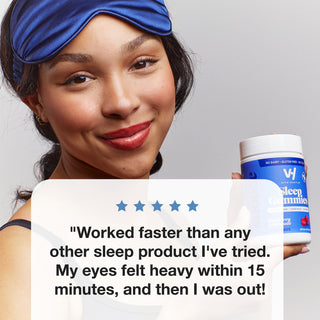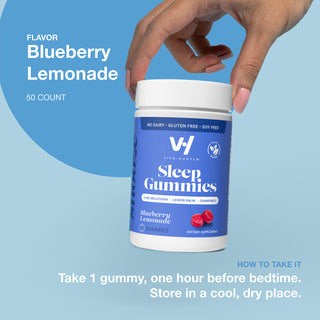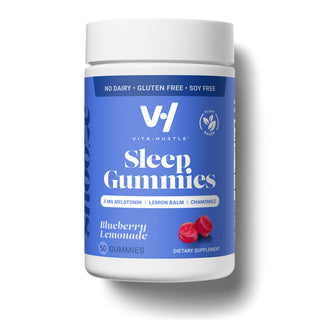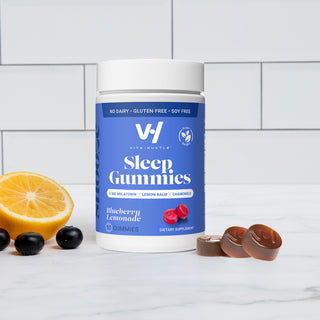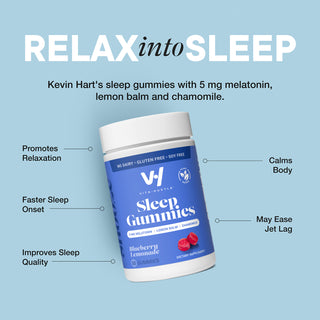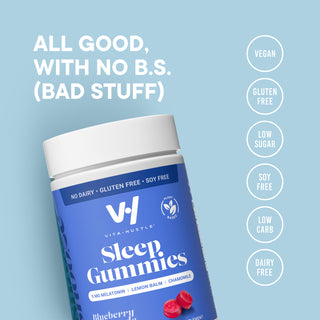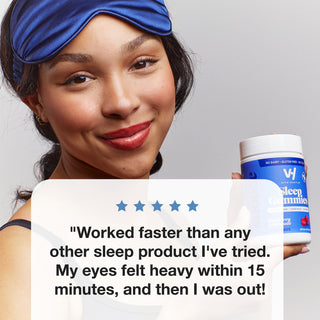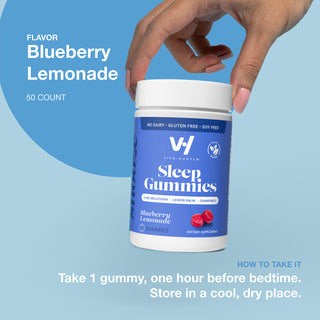 Sleep Melatonin Gummies
Jam-packed with melatonin, chamomile, and lemon balm, these gummies help you relax, drift off quicker, and get better quality sleep. Each gummy contains 5 mg of melatonin so you can rest easy. Blueberry Lemonade Flavor. 50 Gummies.

60-Day Money-Back Guarantee
HOW TO USE
Take 1 gummy per day, one hour before bedtime.
INGREDIENTS
Melatonin (5 mg), Chamomile, Lemon Balm, Organic Tapioca Syrup, Cane Sugar, Distilled Water, Pectin, Citric Acid, Natural Flavors, Sodium Citrate, Colors; Natural Vegetable or Fruit Juices.
PRODUCT BENEFITS
Promotes Relaxation
Faster Sleep Onset
Improves Sleep Quality
Calms Body
May Ease Jet Lag
bye bye sleepless nights
Using these nightly - sometimes 2, to help me fall asleep. I'm sleeping through the night again!
All GOOD NO B.S. (BAD STUFF)
Clean & green ingredients with no artificial sweetners or scary sounding ingredients.
No Artificial Ingredients