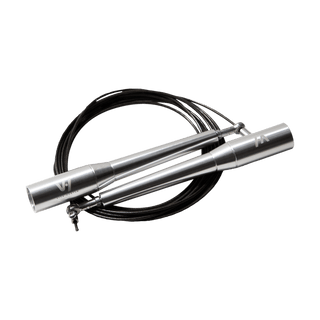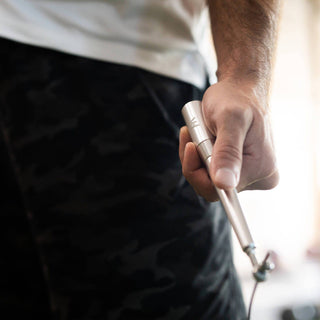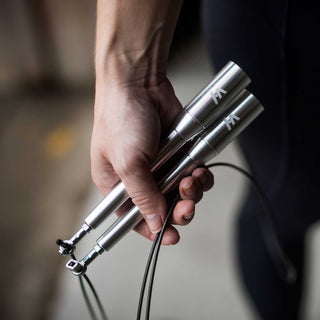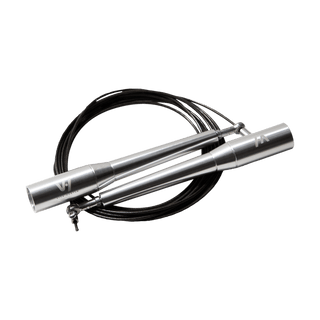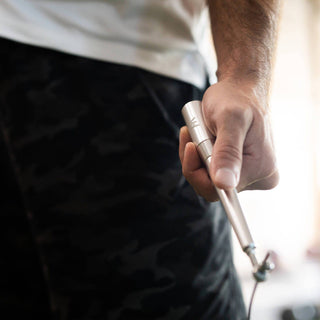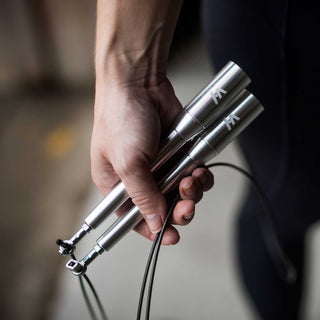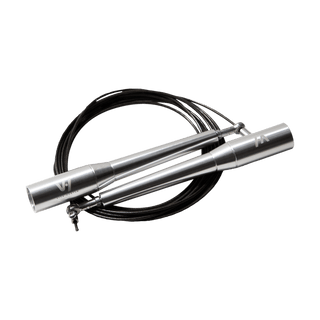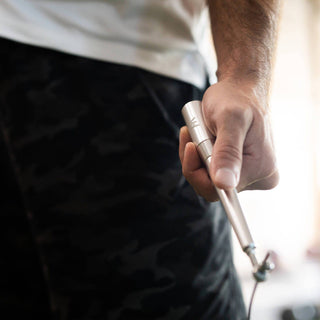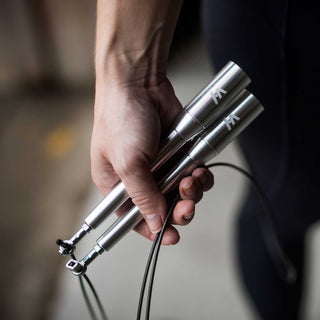 Fitness Jump Rope
The VitaHustle Jump Rope comes with a precision machined aluminum handle and an adjustable 10ft 2.38mm diameter PVC coated cable. The handles are made of high-grade aluminum alloy with 4 hi-precision cartridge ball bearings per rope. The tapered handles allow for easy grip. This is truly one of the fastest speed ropes you can buy.
Specs
Machined High Grade Aluminum Handles
High Speed Bearings
2.38mm 10ft. PVC coated Speed Cable
Adjustable length
60-Day Money-Back Guarantee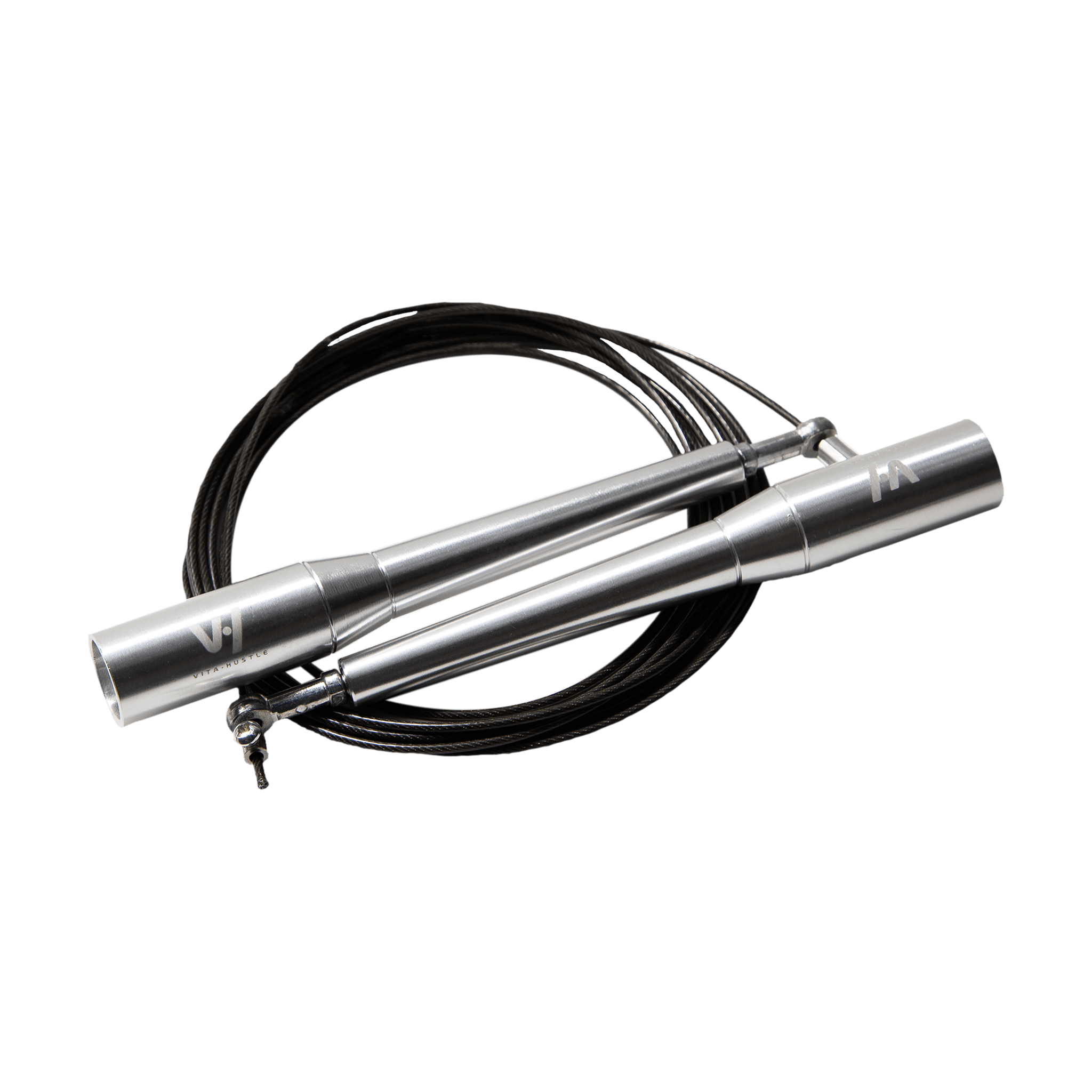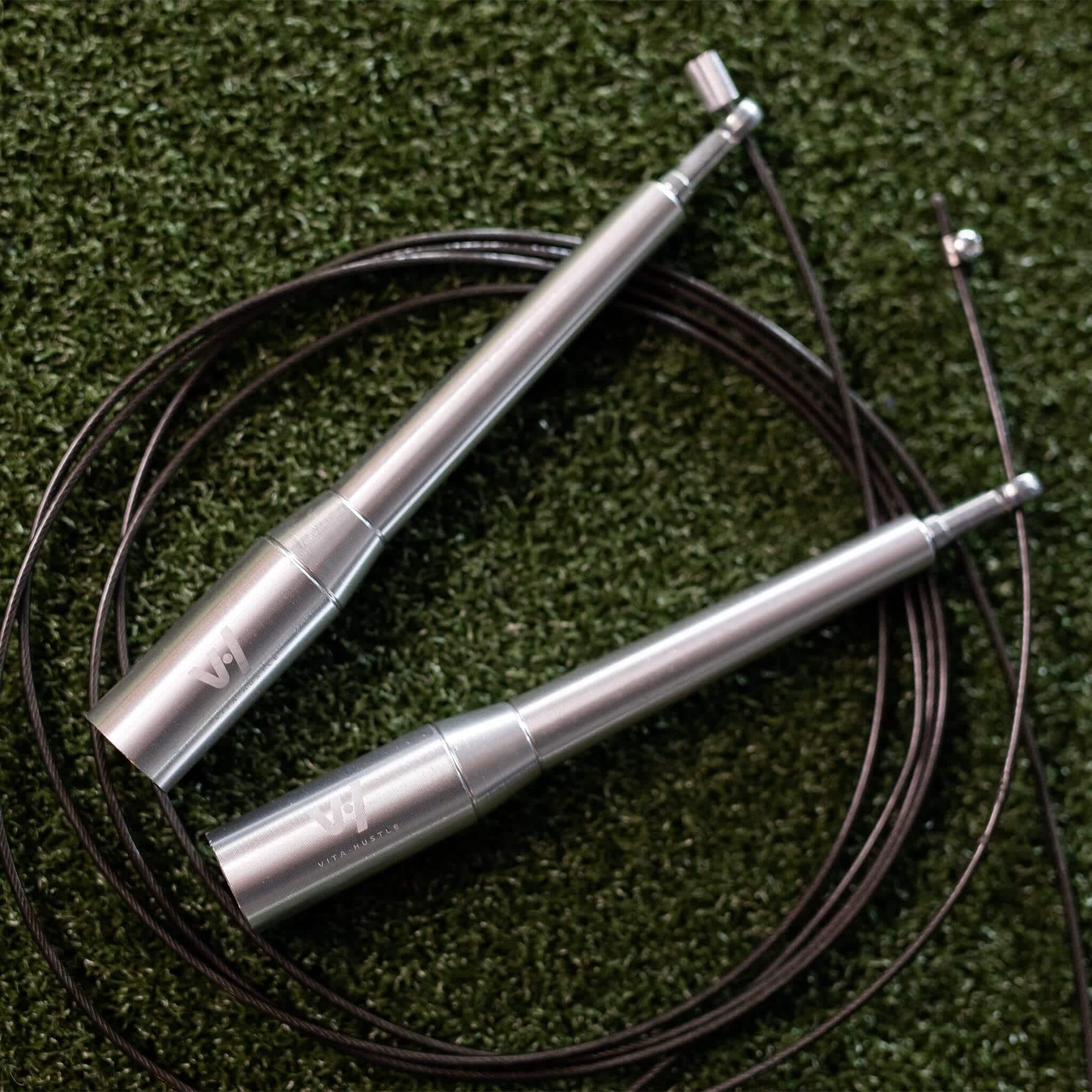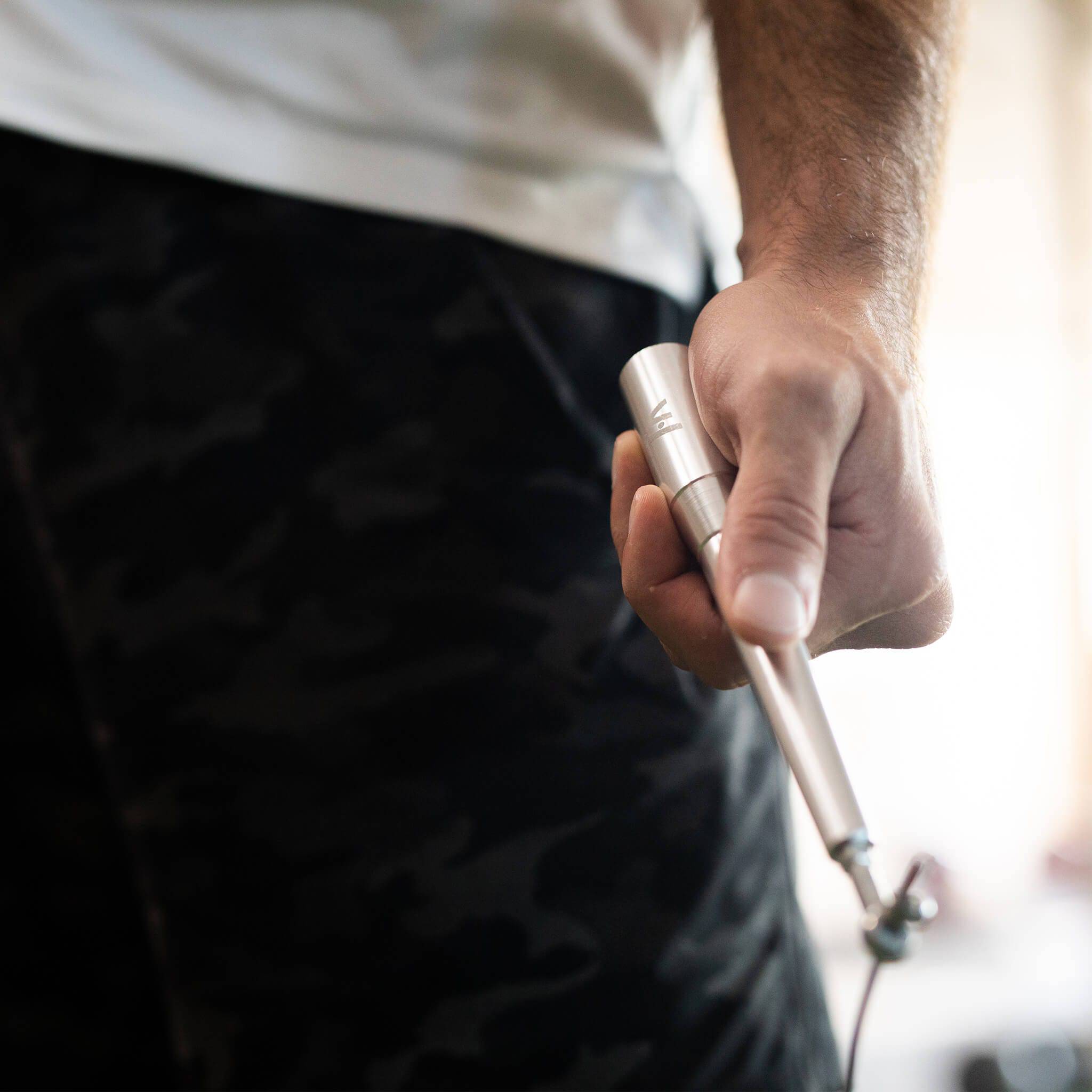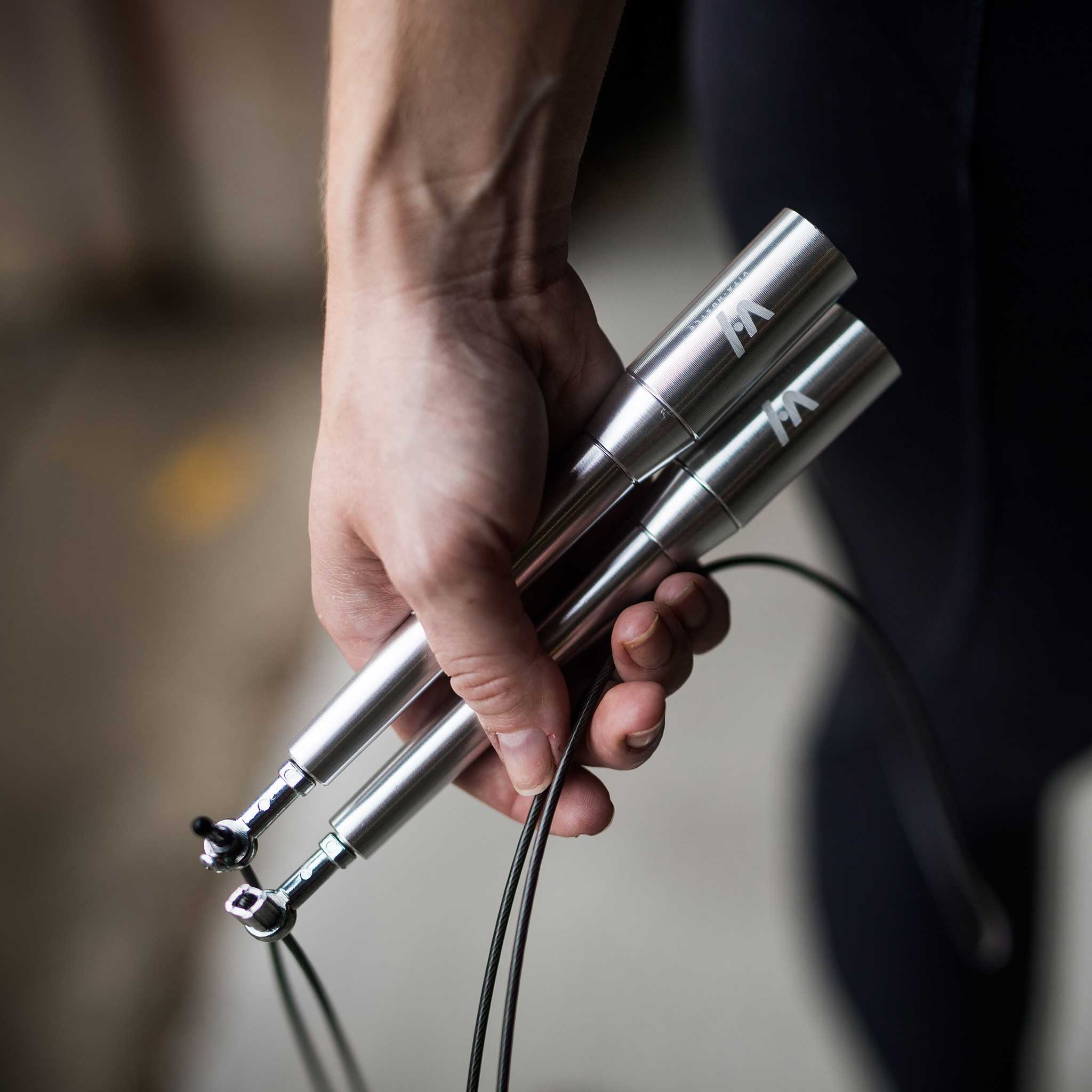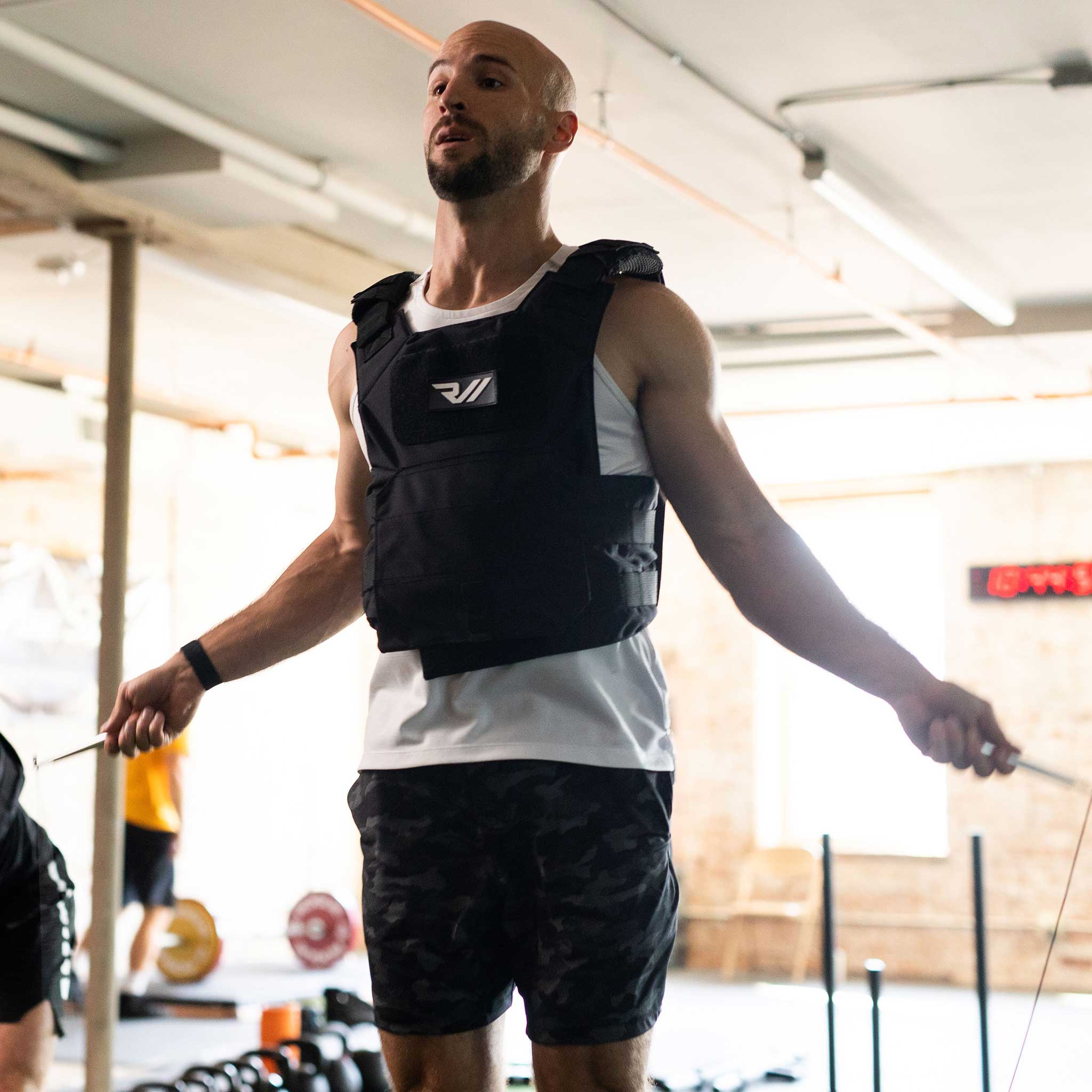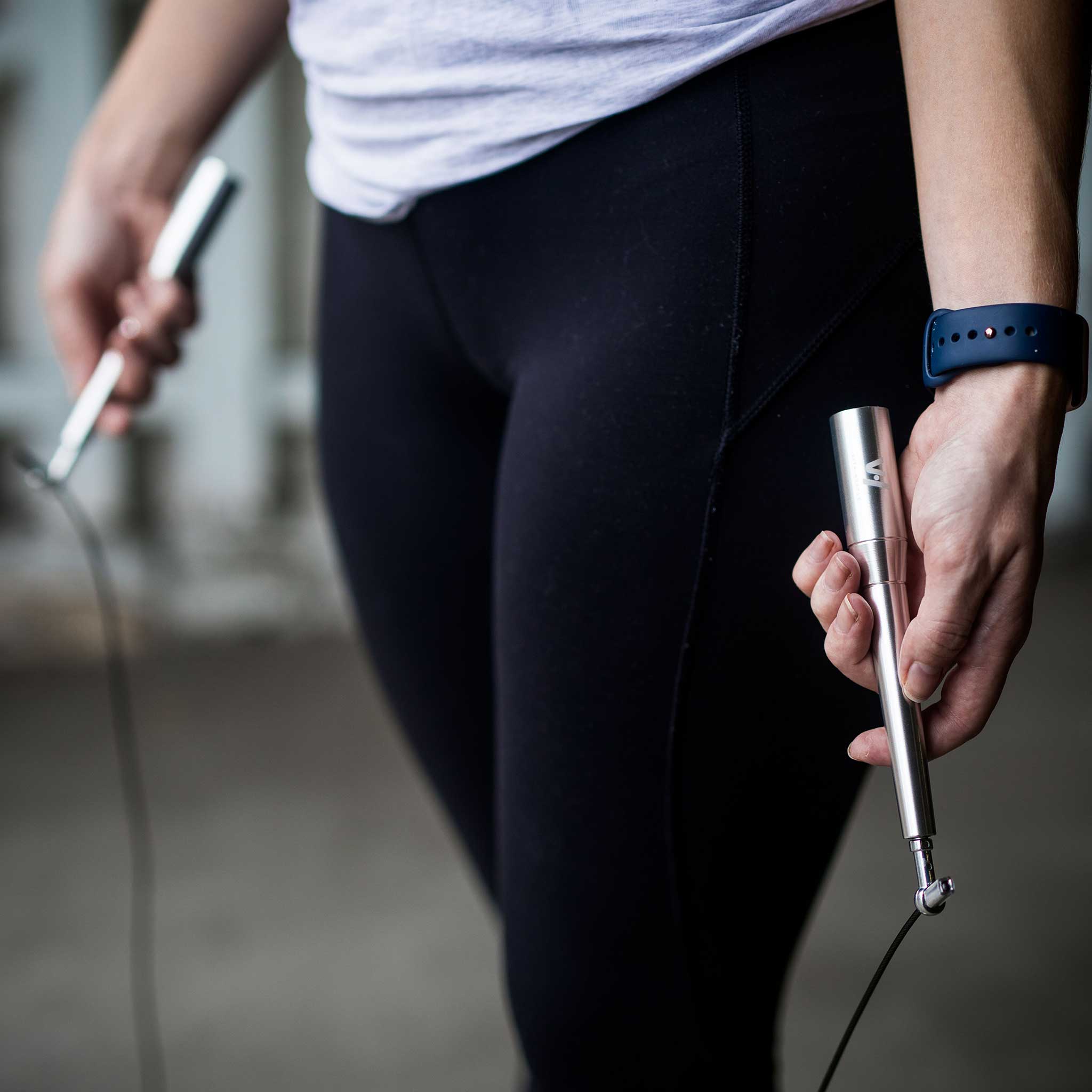 I do have a issue with the rope sliding through the handles as I'm jumping .
Impossible to cut!!
The quality of the jump rope itself is great. However, the instructions say to cut the wire to adjust the height for yourself. While it sounds like an easy task, I couldn't do it with scissors or an actual wire stripper/cutter. After I was finally able to, the rubber cap doesn't fit back on without the metal threads poking through and poking your hand.
Jump rope quality itself is great. Maybe too great that it's impossible to adjust the height cleanly/effectively.