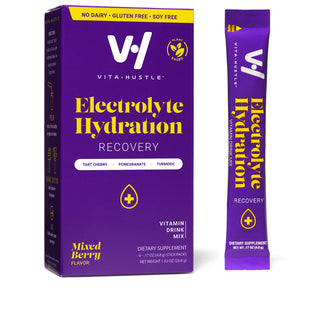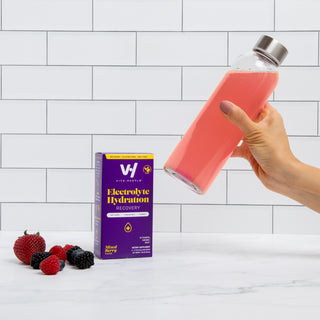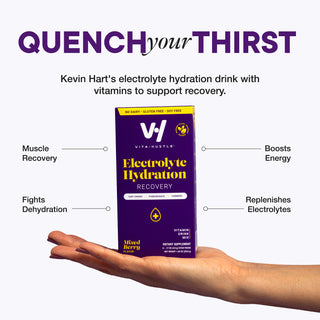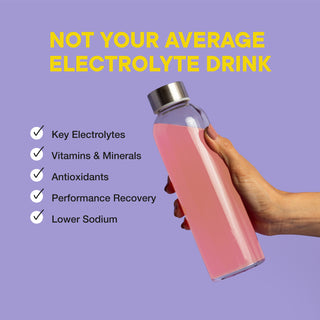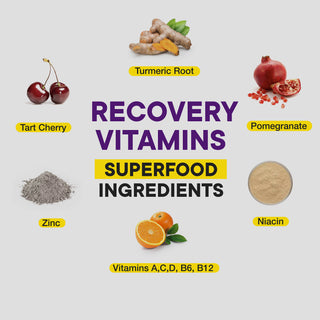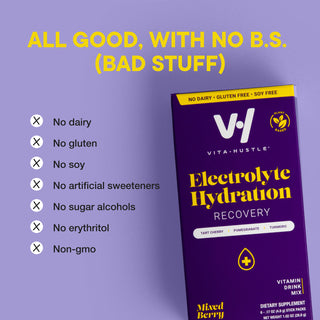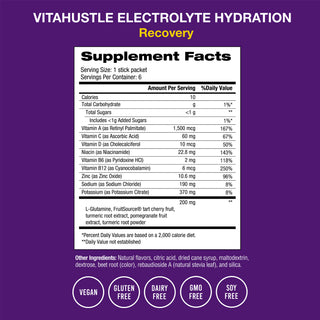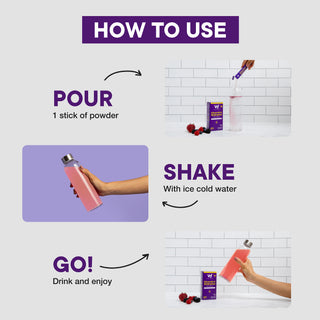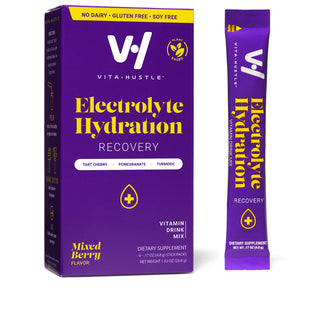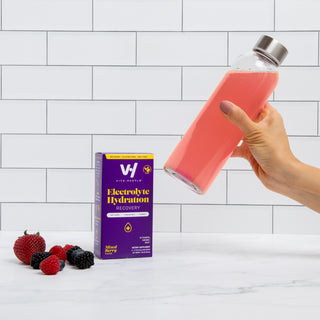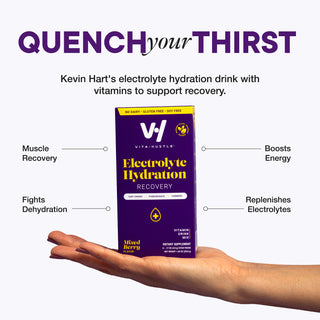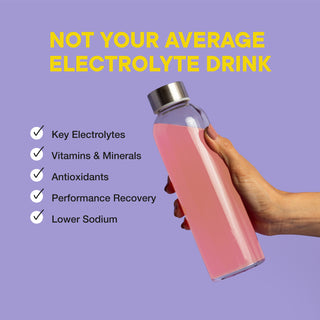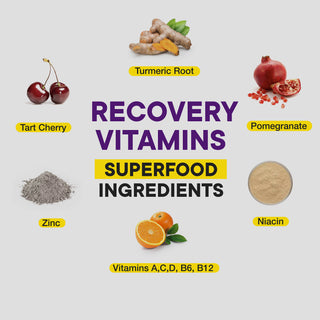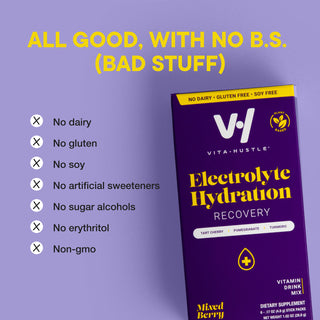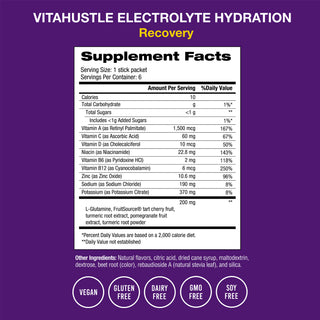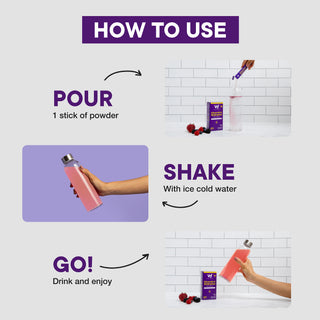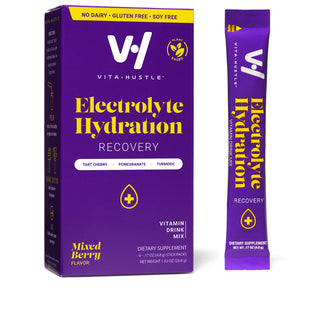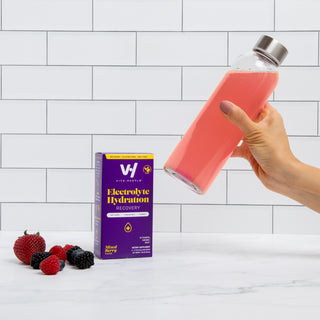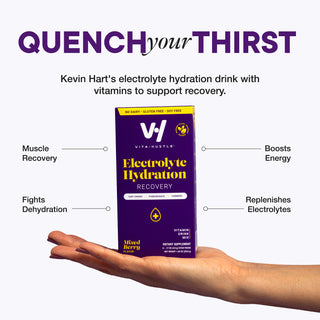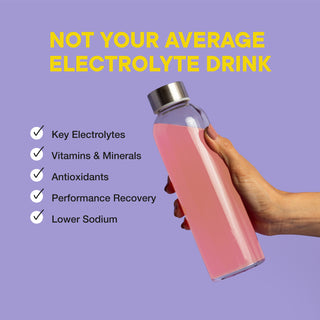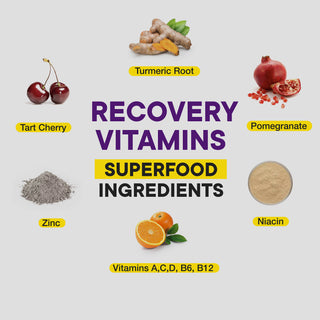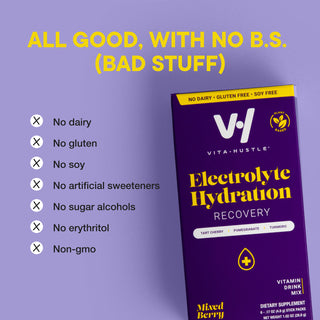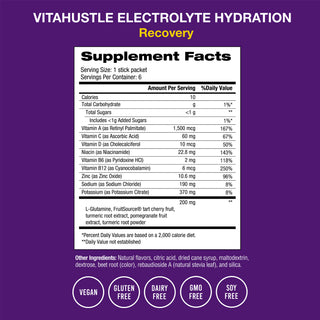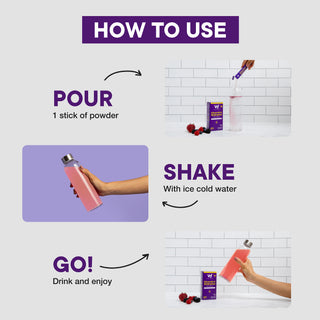 Electrolyte Recovery | Berry
Our Electrolyte Hydration Recovery drink mix is the go-to refreshment for peak performance. Power packed with vitamins and electrolytes, this drink elevates your hydration and crushes your fatigue.  Mixed Berry Flavor. 6 stick packs.
60-Day Money-Back Guarantee
PRODUCT BENEFITS
Supports Muscle Recovery
Fights Dehydration
Replenishes Electrolytes
Boosts Energy .
INGREDIENTS
L-Glutamine, tart cherry fruit, turmeric root extract, pomegranate fruit extract, turmeric root powder, natural flavors, citric acid, dried cane syrup, maltodextrin, dextrose, beet root (color), rebaudioside A (natural stevia leaf), and silica
HOW TO USE
Pour one stick packet into a 16oz bottle of water, shake until the powder dissolves
Feeling better
I really felt a difference in my energy level and muscle soreness. Not too salty like the others. Highly recommend!
All GOOD NO B.S. (BAD STUFF)
Clean & green ingredients with no artificial sweetners or scary sounding ingredients.
No Artificial Ingredients