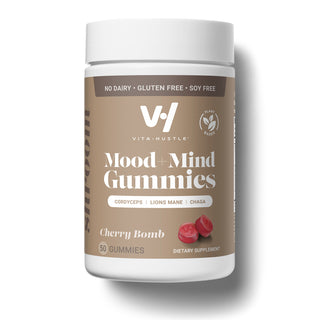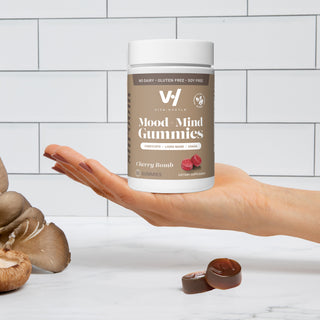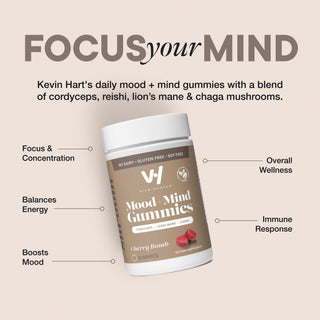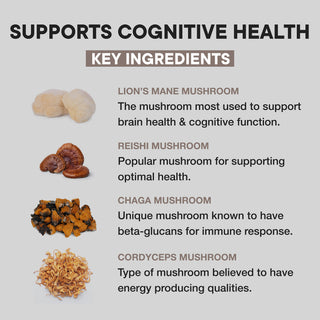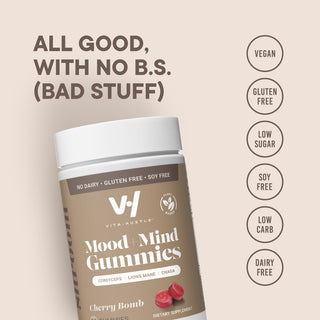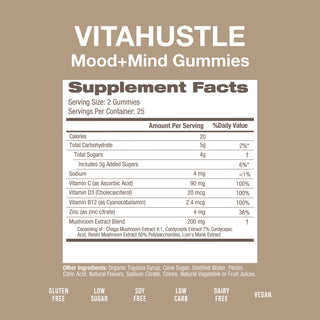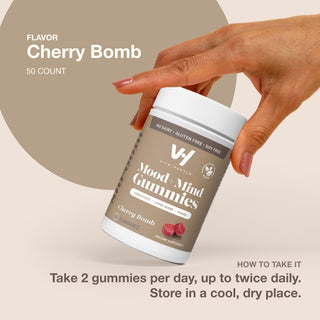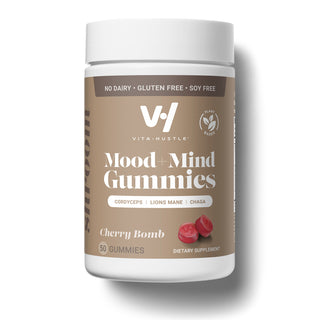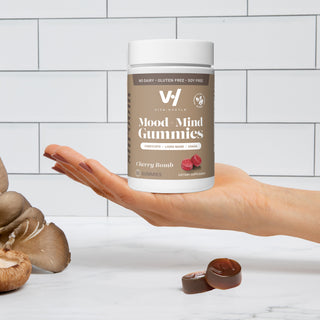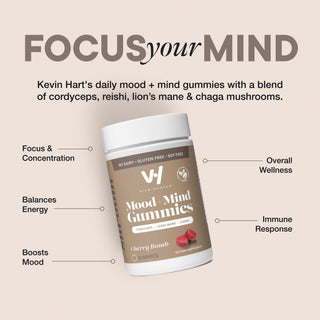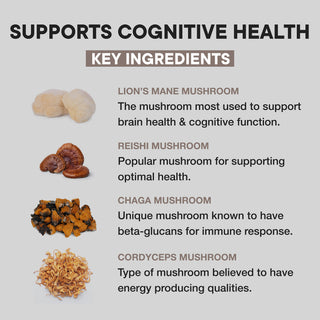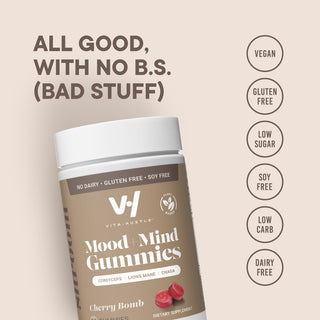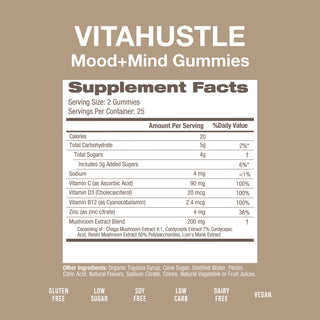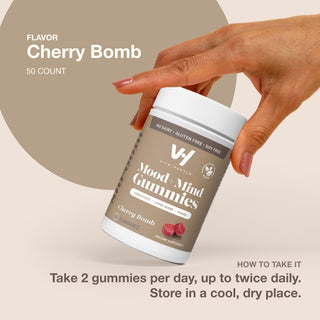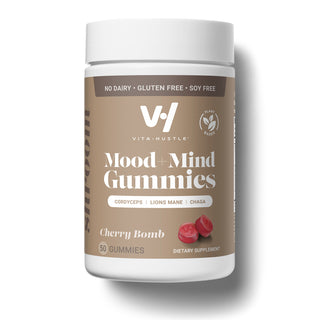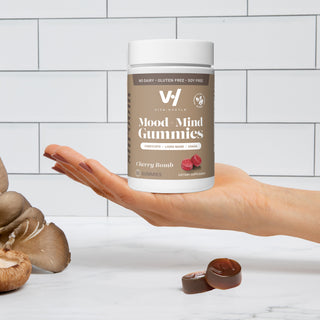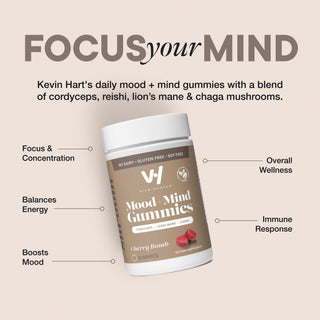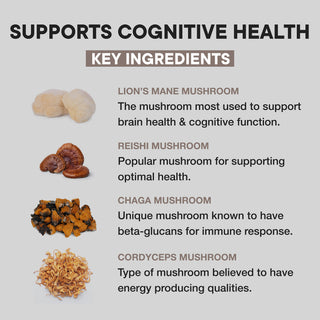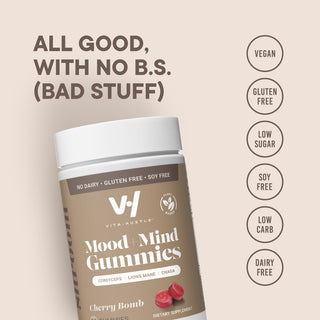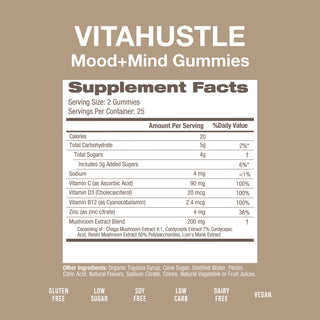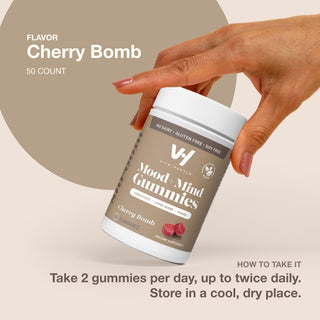 Mood + Mind Gummies
Our Mood & Mind Gummies are the smarter way to support focus and mental wellness. With functional mushrooms like cordyceps, reishi, lion's mane, and chaga, these mushrooms support your mood, focus, and energy. Cherry Bomb flavor. 50 Servings.

60-Day Money-Back Guarantee
HOW TO USE
Take 2 gummies per day, up to twice daily.
INGREDIENTS
Chaga Mushroom Extract 4:1, Cordyceps Extract 7% Cordycepic Acid, Reishi Mushroom Extract 50% Polysaccharides, Lion's Mane Extract Organic Tapioca Syrup, Cane Sugar, Distilled Water, Pectin, Citric Acid, Natural Flavors, Sodium Citrate, Colors; Natural Vegetable or Fruit Juices.
PRODUCT BENEFITS
Balanced Energy
Boosts Mood
Focus & Concentration
Overall Wellness
Immune Response
Shooooom-ing
Finally a mushroom in a gummy and loving these. If you haven't read up the benefits of mushrooms you must see. Cordyceps, Reishi and Chaga are all my faves. Thank you Kevin Hart for making these awesome gummies.
All GOOD NO B.S. (BAD STUFF)
Clean & green ingredients with no artificial sweetners or scary sounding ingredients.
No Artificial Ingredients