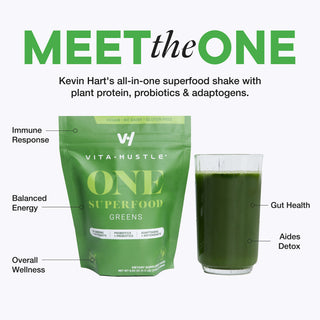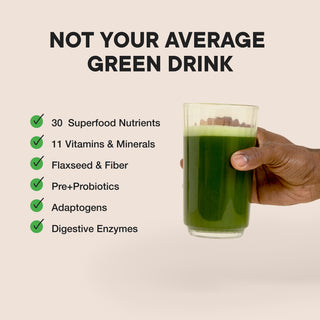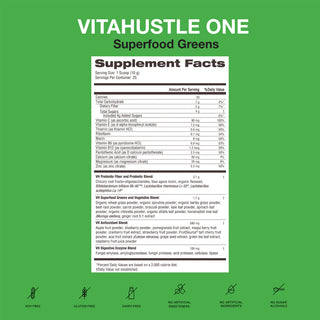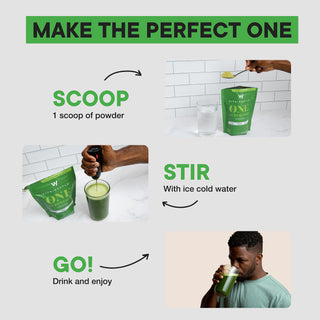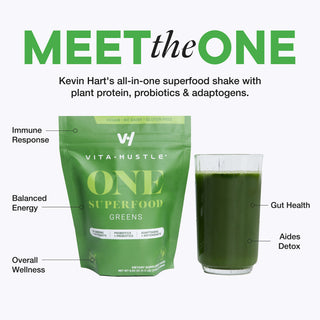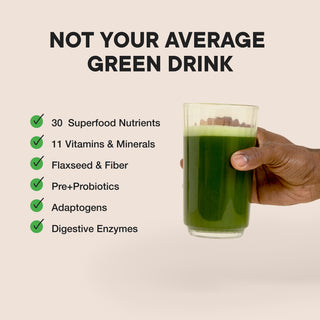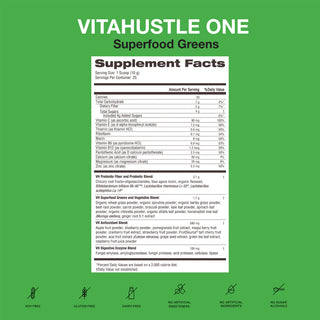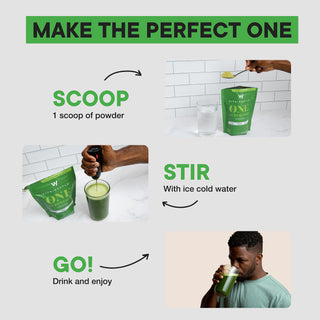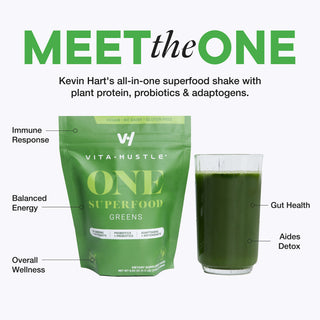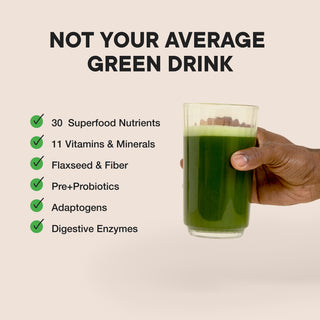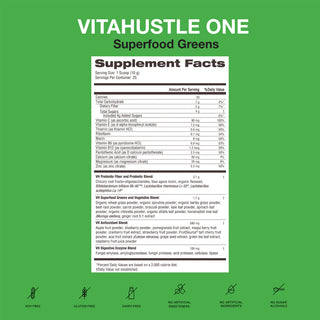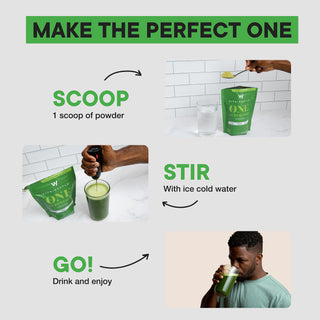 ONE Superfood Greens | Berry
Stay healthy while enjoying the deliciousness of ONE Superfood Greens. Packed with superfood greens, probiotics and digestive enzymes, this great tasting drink reduces bloat while supporting overall wellness. Now get your greens guilt-free. 25 servings.
60-Day Money-Back Guarantee
HOW TO USE
Add 1 scoop of powder to 8-12 oz of ice cold water, milk or add to a smoothie. Shake vigorously or stir until blended. Natural vitamin sediment is normal.
INGREDIENTS
Spinach leaf powder, organic chlorella powder, organic alfalfa leaf powder, horseradish tree leaf (Moringa oleifera), ginger root, apple fruit powder, blueberry powder, pomegranate fruit extract, maqui berry fruit powder, cranberry fruit extract, strawberry fruit powder, FruitSource® tart cherry fruit powder, acai fruit extract (Euterpe oleracea), grape seed extract, green tea leaf extract, raspberry fruit juice powder, digestive enzymes (Fungal amylase, amyloglucosidase, fungal protease, acid protease, cellulase, lipase, organic sugar, natural mixed berry flavor, malic acid, citric acid, and stevia leaf extract.
SUPPLEMENT FACTS
Berry Good
I love adding this to my day. Only issue I have is the organic sugar added; why not stevia?
My favorite detox
Surprised by how good this tasted, and how many greens are packed into it. My new daily habit!
Tastes Great
could use a few more leafy greens and a stronger/sweeter flavor but overall it is indeed damn delicious
All GOOD NO B.S. (BAD STUFF)
Clean & green ingredients with no artificial sweetners or scary sounding ingredients.
No Artificial Ingredients
ZERO ADDED SUGAR. 100% DELICIOUS.
At VitaHustle, we're on a mission to disrupt the game and make premium nutrition accessible to all. Our commitment is simple: empower you to become the superhero version of yourself through simple, nutritious and damn delicious products.